One of the most common questions from travelers considering a safari to Africa, is whether to go on safari in East or Southern Africa.  What makes these destinations different and why?   By East Africa, we mean Kenya, Tanzania, Uganda and Rwanda (although the last two countries are technically in Central Africa) and Southern Africa refers to South Africa, Botswana, Namibia, Mozambique, Zambia and Zimbabwe.
When it comes to ensuring great sightings of the "Big 5" (elephant, lion, leopard, rhino and buffalo) both regions certainly deliver – and to be honest, you can't go wrong with either.  They're just different.  One of the important qualifying questions is whether you are looking to do more than just game viewing.  Southern Africa offers more traditional sight-seeing and a broader diversity of activities by including Cape Town, the Garden Route or Victoria Falls for example.  In East Africa, your time will be spent exclusively on safari – with a possible beach add on along the Kenya coast or Zanzibar.
The Landscape
When most people think of safari, they're usually imagining the vast plains of Kenya or Tanzania, as immortalized by writers like Ernest Hemingway and in movies such as Out of Africa.  A major draw of East Africa is the annual wildebeest migration in the Serengeti and Masai Mara, described as one of the greatest wildlife shows on earth.  The other popular attraction in Tanzania is the Ngorongoro Crater, the world's largest volcanic caldera, home to a unique concentration of wildlife.  That's not all, though as gorilla or chimpanzee tracking in the rainforests of Rwanda or Uganda is a truly magical experience and has become very, very much in demand over the last several years.
Southern Africa features a greater diversity of landscapes. While Kruger National Park in South Africa offers classic bushveld scenery, there's also the wetlands of St Lucia, where you'll find hippos, crocodiles and flamingos; in Botswana, there's the
vibrant life of the Okavango Delta; the semi-arid Kalahari Desert extends from Botswana into Namibia and South Africa, offering stunning landscapes and wildlife. Namibia features the desolate, but beautiful Skeleton Coast as well as the Namib Desert.  Forming a border between Zambia and Zimbabwe, is the awe-inspiring and majestic Victoria Falls, one of the seven natural wonders of the world as well as the Zambezi Valley, through which flows the mighty Zambezi River.
The Time of Year
Southern Africa has more distinctive seasons as it's further from the equator, and while the best time to see wildlife is in the dry winter season (June – October), come nightfall it can drop below freezing so you'll need to pack a warm jacket for the early morning game drives in particular. If you want to ensure blue skies and sunshine in Cape Town, you're better off visiting during the summer months, from November to March.
In contrast, East Africa has two dry seasons (January – March, June – October) and the seasons are milder, making it more of a year-round destination. That being said, there are two rainy seasons, the 'short rains' from November – December and the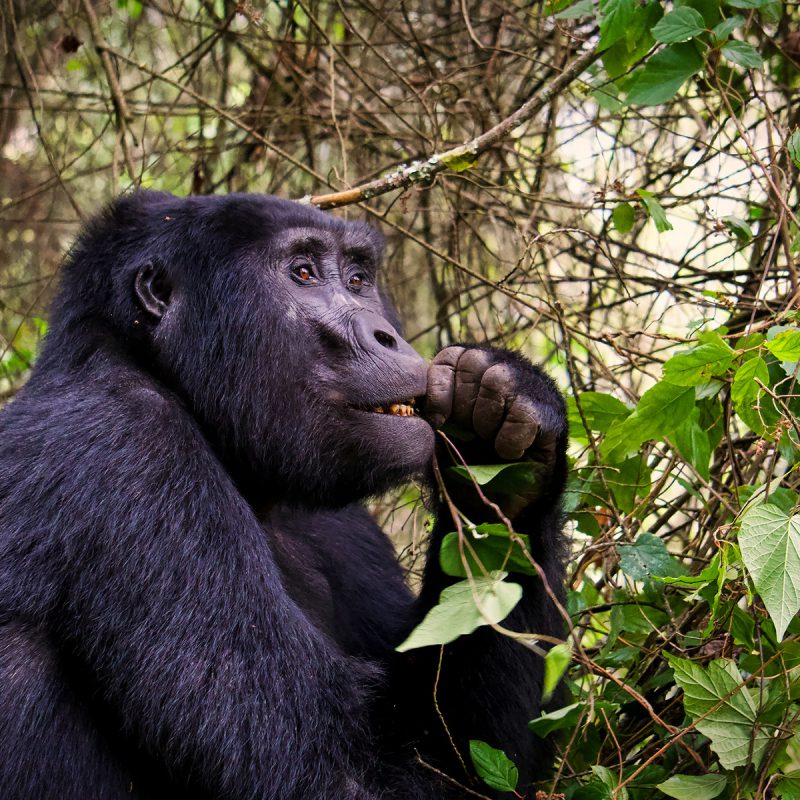 'long rains' from April – May; during the latter period, many camps in high rainfall areas close and beach destinations like Zanzibar and the Kenyan coast suffer from high humidity and heavy afternoon showers.
In terms of gorilla trekking, Rwanda and Uganda are generally considered year round destinations although the same long rains season, April – May, apply.
Type of Safari
East Africa has two distinctive types of safari experience: overland or fly-in and you can also do a combination of these.  On an overland safari, you have a private safari guide and vehicle throughout your stay.  You travel from one game park to another by road and all your game drives are in the company of your private guide, even while staying at a variety of camps and lodges.  One advantage is the ongoing relationship with your guide and the vast knowledge and education developed over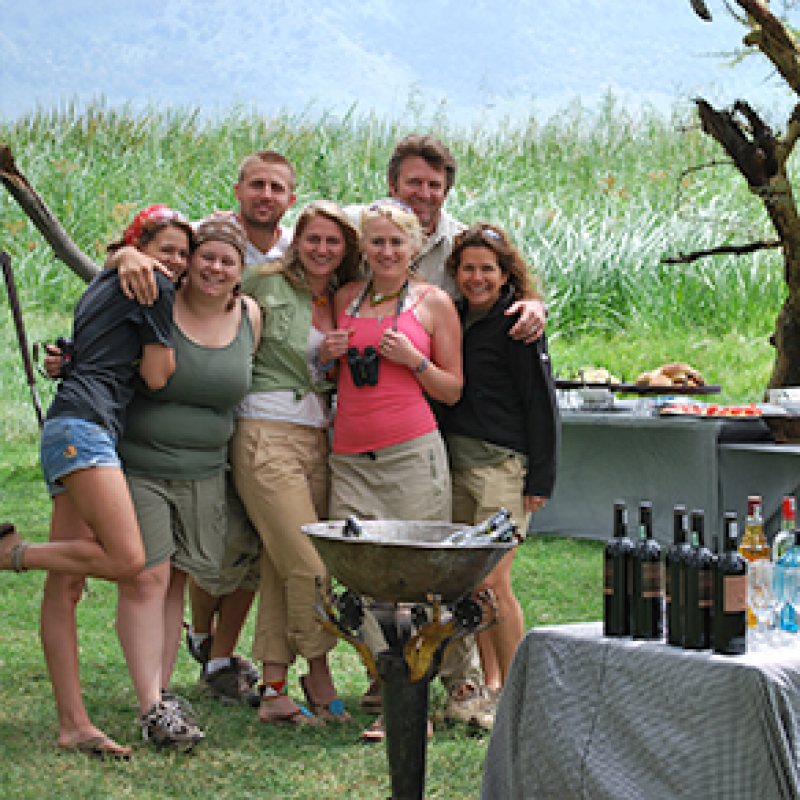 the days you spend in his company.  When driving distances between parks are longer than 4-5 hours, we might suggest including a shared charter flight instead.  Family and friends traveling together enjoy the exclusivity afforded by this overland type of safari.
In Southern Africa, while some game parks are accessible by road, you primarily travel from one safari area to another by shared charter flight.  You are hosted by the staff and guides at each camp/lodge and share a vehicle during game drives with other guests.   You are able to participate in the variety of safari activities available at the safari lodge, which may include wilderness walks, boating, canoeing and night drives.  You'll meet other travelers from all walks of life at each of the lodges/camps you visit and you'll benefit from the unique expertise of each of the safari guides as well.
In East Africa, you'll likely be visiting national parks, which are large and unfenced, but you're not allowed to go on night drives or off-road.  There tends to be a higher volume of travelers, particularly in the Masai Mara in Kenya and the Ngorongoro Crater in Tanzania, so you'll come across other vehicles quite often. In South Africa, your lodge will likely be on a private concession, where the number of safari vehicles is closely managed.  There is more flexibility with regard to off road and timing of game viewing activities as well.  However, you may need to work harder at game viewing, tracking and seeking out the animals vs. the vast herds of game visible on the endless horizons of East Africa.  Southern Africa also offers a wider range of game viewing activities, such as boat, canoe or horse-back safaris, and walking safaris are popular in Zimbabwe and Zambia.
Type of Vehicle
Game drive vehicles differ too.  In East Africa they tend to be enclosed, with large windows and pop-up roofs, generally
because you're driving longer distances and at higher speeds when traveling by road from one park to another.  That being said, the vehicles do have air-conditioning which can be a bonus and visibility is quite good with the large format windows and open roof.  In Southern Africa, the vehicles are Land Rover or Land Cruisers adapted for game viewing with two or three tiers of seats with open sides and generally a removable canvas top for rain/sun protection.  These vehicles really do allow you to get up close and personal with the game and can provide excellent photographic opportunities as well.
Cultural Interactions
There's more of an opportunity for cultural interactions with local tribes in East Africa, for example, the Maasai and Samburu, as they are more involved in tourism. In southern Africa it's difficult, although not impossible, to encounter indigenous tribes like the Bushmen (in Botswana) and Himba (in Namibia) in their natural surroundings.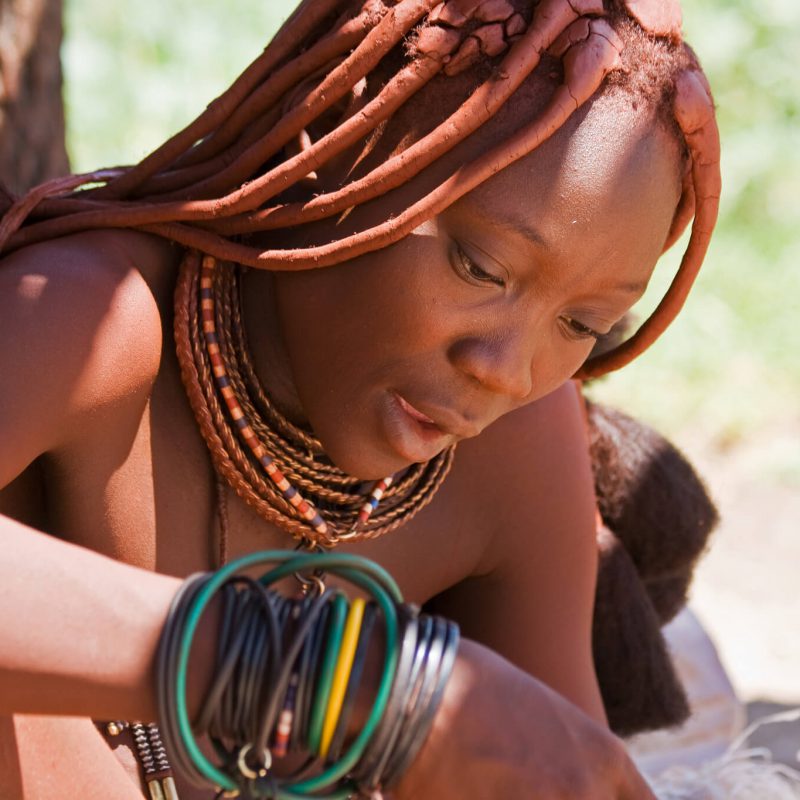 Health Concerns
Another major consideration is malaria, especially if you're pregnant or traveling with young children. If you can't take medication, there are a few malaria free safari areas in South Africa only: The Eastern Cape, Madikwe, Pilanesberg, and the Waterberg.  Click here to read more on planning a safari in malaria free areas.
Otherwise there is a requirement for travelers entering South Africa, Seychelles, Kenya or Tanzania from or via a yellow fever infected (endemic) area that they must be in possession of a valid International Certificate of Vaccination against yellow fever. Yellow Fever Endemic Zones include, United Republic of Tanzania, Angola, Uganda, Kenya and Rwanda.
Of course we are more than happy to talk through all of these considerations with you in more detail as they relate to your specific interests and travel preferences.  Give us a call!