There is no 'best' answer to what is the best time to go on safari in East Africa but we'll give you some details that can help you assess what may be the optimal time for you.  The long rains are from early April through early June, and the short rains from late November through December. It is often less expensive to travel during these rainy seasons and there will be fewer travelers with whom to share the savannah.  Dry seasons offer excellent visibility, more reliable road conditions and more favorable game-viewing conditions.  July and August are generally extremely busy in East Africa, so be sure to book well in advance. In December, expect holiday surcharges and limited availability.  In addition, the location of the Great Migration in the Kenya's Masai Mara or Tanzania's Serengeti may influence your itinerary and costs.
Timing Your Safari With The Great Migration
Each year around 1.5 million wildebeest and 300,000 zebra (along with other antelope) gather up their young and start their long trek from Tanzania's Serengeti Plains, further north to Kenya's Masai Mara National Reserve. Their journey runs in a clockwise circle and the animals cover a distance of around 1800 miles. One of the most spectacular sights of the migration is when the herds gather to cross the Grumeti River (Tanzania) and the Mara River (Kenya) from July through September. But just witnessing hundreds of animals on the plains is a sight in itself, particularly because they attract many of Africa's impressive predators. Lions, leopards, hyenas and wild dogs follow the herds and give safari goers excellent chances of seeing a
kill in action.
While the exact timing of the migration is never predictable, we know where to book our clients at different times of the year, so they maximize their chances of witnessing this great event. In general, the migration reaches the Masai Mara (Kenya) by July and will make its way back to the Serengeti (Tanzania) by November. The Serengeti is vast, but we can also predict that most of the animals will be in the southern part of the park from December to April (when they have their babies), and slowly head north, up to Kenya, through July. If you would like to plan a safari in June, we would recommend to stay in either in a mobile camp (which follows the wildlife), or a camp that will allow you to take easy game drives in central and northern Serengeti, so you have the best chance of seeing the migration.
The Seasons
In East Africa, the long rains are from early April through early June,
and the short rains from late November through December. It is often less expensive to travel during these rainy seasons, however the road conditions within national parks, and between parks can get messy when wet. Some of the more remote camps may close for a few months during the heavy rains, and some areas may only be accessible by aircraft, thereby adding to the cost of your safari.
The Dry Season
The dry season generally falls between July and October. Because this is traditionally the "best" time to go on safari, rates for camps are at a premium and it can get a little crowded, especially in the popular national parks like Masai Mara in Kenya and the Serengeti in Tanzania. July and August are the busiest months for an East African safari, because the weather is optimal for viewing wildlife and it's the right time of year for most families to take a vacation. We do recommend you plan your safari far in advance if you wish to go during the dry season.
The Wet Season
If you don't mind an afternoon shower, enjoy seeing baby animals,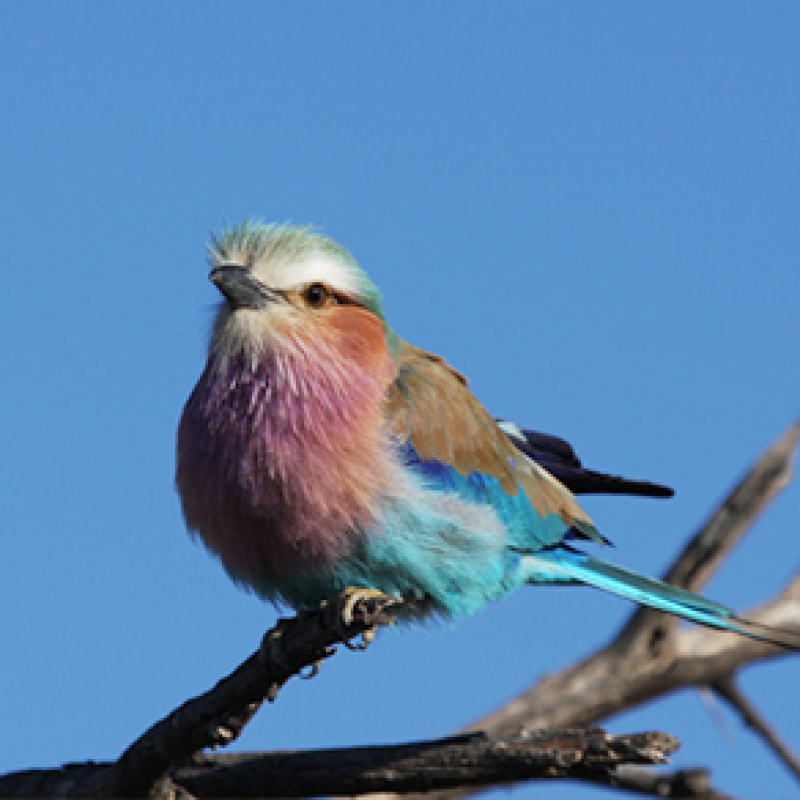 and want to save a little money, then the "green season" may suit you. The green season generally runs from late November through mid-April. It's a wonderful time to go on safari if you're a keen birder (and you will become one after your first safari). Prices will hike up significantly over the Christmas holidays, so watch out for that.
Note, if the rains are late, (and with global warming the rainy seasons are not as easy to predict anymore), you have to be prepared for some impressive heat in November. If the rains are significant, some of the lodges/camps in northern Kenya and southern Tanzania are inaccessible. If you have your heart set on a specific camp, let us know so we can make sure to plan your visit accordingly. Most of the roads on safari are dirt roads and they can quickly wash away in heavy rain. The rainy season in East Africa coincides with warmer temperatures, so be prepared for some humidity and a few more flying insects.

Gorilla Trekking

Gorilla trekking can be done throughout the year in Rwanda and Uganda. The mountain gorilla habitat is naturally muddy and wet, so at anytime of year you have to be prepared to wear a jacket and good hiking shoes. Permits to track mountain gorillas do sell out far in advance as they are limited in number. If you are planning to go trekking between June and September, you want to make your arrangements at least 6 months in advance.
Combining Your Safari With a Beach
East African safari itineraries are easily combined with a beach respite. The most popular destinations include Kenya's coast, Tanzania's Zanzibar islands and the idyllic Seychelles. Flights are easily arranged from Arusha, Dar es Salaam and Nairobi direct to barefoot paradise. The rains do affect the coast and Indian Ocean Islands, and they tend to fall when temperatures are at their highest, so it can get muggy and buggy. The best time to combine your safari with the beach in East Africa is therefore between June through October. It also stays relatively dry in January and February.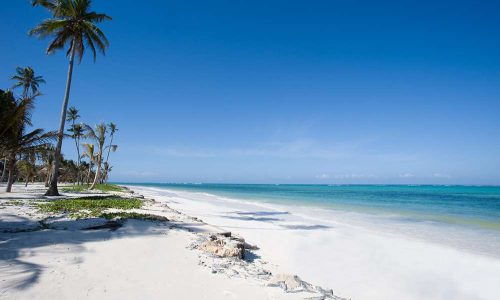 Let Us Figure Out The Best Safari For You!
Given the rather mind-boggling array of factors that determine the best time to go on safari in East Africa, let's make this easier on you. We create tailor-made itineraries to all these destinations and can plan the perfect safari no matter what time of year you choose to go, just contact us.
More About: When to Plan Your Safari l Best Time to Go on Safari in Southern Africa