When we say the sky is the limit, we do mean it quite literally.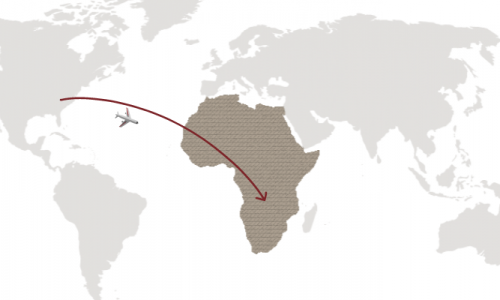 Africa is huge, very far away, and has traditionally suffered from very limited airlift out of the western hemisphere. When most of us started traveling back and forth, our only options were via a few cities in Europe and London. For our clients on the West Coast, that is still sometimes the most efficient way, but for the rest of us, it is very exciting to see the skies opening up as airlines continue to expand their nonstop flight offerings to key cities in Africa.  
Nonstop to Cape Town  
On November 17th, United Airlines will become the first to
offer nonstop flights between Washington DC and Cape Town. The 15-hour flight on a Boeing 787-9 Dreamliner aircraft will operate 3 times a week. 
On December 17th, Delta Airlines will begin operating nonstop flights out of Atlanta to Cape Town on an Airbus A350-900. Flights are scheduled for Monday, Thursday and Saturday evenings, arriving in the mother city by 6:00pm the following day, and therefore returning on Tuesdays, Thursdays and Fridays 
Much to our delight, United Airlines flights are already departing Newark Airport on Sunday, Wednesday and Friday evenings with the 15-hour flight arriving in Cape Town at 6:00pm the following day. The return service departs Cape Town on Monday, Thursday and Saturday evenings and arrives at Newark early the next morning. 
Cape Town and the Winelands offer so much to do, from
culinary delights to wine tastings to Table Mountain and the Cape Peninsula to art galleries and museums.  This provides a perfect contrast to the Big Five safari experiences in the Greater Kruger. 
Safari Suggestions:  
Nonstop to Johannesburg 
United Airlines have also been operating daily nonstop flights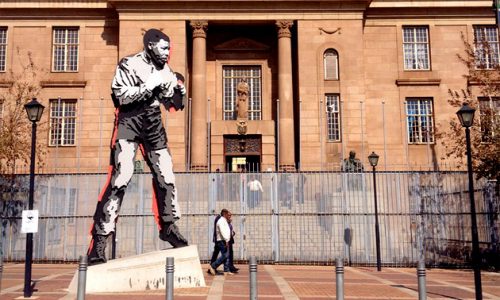 departing from Newark Airport at 8:00pm to arrive in Johannesburg by 6:00pm the next day. The return service departs Johannesburg at 8:00pm and arrives at Newark early the following morning. 
Similarly, Delta Airlines offers nonstop flights from Atlanta at 7:30pm daily, to arrive in Johannesburg by 5:30pm the following day.  Return flights depart at 11:00pm, arriving in Atlanta the next morning at 8:00am. 
South Africa's largest city, Johannesburg serves as a gateway
to all of Southern Africa connecting passengers to their adventures in Botswana, Namibia, Mozambique, Zambia and Zimbabwe.   
Safari Suggestions: 
Sabi Sands, Victoria Falls and the Lower Zambezi 
Botswana and Zimbabwe Explorer 
Nonstop to Nairobi 
Kenya Airways flies nonstop from New York (JFK) to Nairobi
departing at 2:00pm on Sundays, Wednesdays and Fridays arriving in Nairobi 14 hours later, by 10:30am the following morning. This will frequently leave passengers with enough time for connecting flights to Rwanda (Kigali Airport), Tanzania (Kilimanjaro or Zanzibar Airport) and Uganda (Entebbe Airport) on the same day. Likewise, returning from any of these destinations is possible when connecting to the 11:00pm return flight from Nairobi on Tuesdays, Thursdays and Saturdays, arriving in New York by 6:30 the following morning.  
You might also consider spending some time in Nairobi as there is plenty to see and do before you head out on safari.  
Safari Suggestions: 
Highlights of Kenya and Tanzania 
While we do not book international flights ourselves we are happy to provide assistance in selecting the best route and carrier to coordinate with your land arrangements.   Give us a call on 800-700-3677!