When To Plan Your Safari
We are getting very busy and 2017 appears to be a bumper year for safaris, many of our favorite lodges are almost at capacity already. So when we are asked "how far in advance should we plan our safari?" The quick answer is "ideally a year". For some people though, a year is an awfully long time to plan ahead. Who knows what will happen over the course of a busy year, and to pay for and confirm a trip that far in advance can be a bit daunting. But note that the planning itself only takes a few weeks, you just want to start the process well in advance. If you follow our advice below you can guarantee yourself the safari you've dreamed about.
Choosing Where to Go
When you're booking a safari you'll need to make decisions about what you'd like to see.
Do you have your heart set on seeing: gorillas, the Big Five, whales, cultural festivals, birds, the "great migration", tropical beaches? There are a lot of options and you want to have enough time to weigh each one. Once you've determined what you would like to experience you can start to figure out the best time of year to go on safari. Of course, that's where your travel consultant can help you. If you are an avid birder and also want some beach time, there are really only a few months a year where these two activities are at their respective peaks, since one requires rain and the other sun! So starting to plan in advance gives you the best chance of catching that perfect window and allows companies like ours to translate your dreams into realty. More on "Where to Go on Safari"…
Getting There
Airline reservation systems start showing flights 330 days in advance. With direct flights to Africa being few and far between, this is when you want to book your seat so you can get the lowest possible fare. Given the lack of competition between airlines for flights to Africa, there are very few sales to take advantage of. If you wish to use Airline miles for your flights, then you certainly want to book as soon as the schedule is published.
Booking Hotels, Camps and Lodges
Of course there are more accommodation options than airplane seats,
but you may be surprised to discover that the best safari camps fill up a year in advance. This is especially the case around Christmas and at the height of the safari season. Luxury safari camps cater to fewer than 20 guests, so availability runs out very quickly especially if you need more than one room. One of the most enjoyable aspects of planning a safari is browsing through the incredible camps on offer, so make sure to book far in advance to avoid any disappointment. More about Safari Camps and Lodges …
Planning Over … The Fun Begins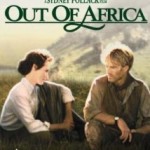 Once the planning stage is over and you have the itinerary in hand, then you can relax and look forward to the trip. Try and read as much as possible about the destinations you'll be visiting, it truly enriches the whole experience. Add some of our favorite inspirational movies to your Netflix list and get in the mood. Practice taking pictures with the cameras you plan to bring along, a great idea is to visit your local zoo.
Final Prep
A few months before your trip, you should check in with your travel clinic to get the right immunizations and malaria prophylactics if necessary. At this time you should also find out if you need a tourist visa and double check to make sure your passport is valid for at least six months after you arrive in Africa.
More: When to Go to Southern Africa l When to Go to East Africa
Leave A Reply