At African Portfolio we really enjoy sharing our appreciation for African art, movies and books with our clients. We all have slightly different tastes, but we did manage to come up with a top 5 list of movies set in Africa that we loved. Movies like Hotel Rwanda, Last King of Scotland, Invictus, Cry, Beloved Country and Tsotsi we all agreed were excellent, but not the most uplifting. So our top 5 choice below reflects our selection of "inspirational movies about Africa".  Movies that will hopefully inspire you to travel to Africa and enjoy all it has to offer.
Our Favorite Inspirational Movies Set in Africa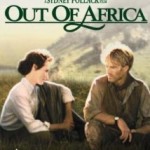 Out of Africa (1985) – If you are planning a to go on safari and you want to get in the mood, this is a great movie to watch. Set in colonial Kenya, the movie is based on a real life romance between a Danish baroness/coffee plantation owner, and a charming big-game hunter. The scenery is spectacular, the acting by Meryl Streep and Robert Redford is first class, and it is very, very romantic.
Want to experience Kenya for yourself? Check out this itinerary for your own "Out of Africa" experience.
Africa: The Serengeti (1994) – This 40 minute IMAX movie follows the great annual migration of millions of wildebeest and zebra as they make their way through the Serengeti eco-system. The visuals are absolutely stunning, as the camera follows this fantastic "circle of life" from Tanzania to Kenya, with the ungulates encountering predators along the way. Luckily a blue-ray DVD is able to provide a similar experience to the IMAX version so you can now watch it at home.
Want to experience the great annual migration yourself? Get a bird's-eye view from a hot-air balloon or enjoy the spectacle from the ground — the only thing we can't provide is the smooth narration by James Earl Jones!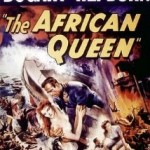 African Queen (1951) – A classic adventure featuring Katharine Hepburn and Humphrey Bogart, directed by John Huston. Filmed on location in Uganda and the Congo, the movie is about a drunken riverboat captain (Bogart) who takes a missionary spinster (Hepburn) on board his boat, and much adventure and banter ensues.
Want to experience some of Africa's great rivers yourself? The boat that the African Queen was modeled on still sails, but it's not exactly a luxury cruise. Try one of these river-based safaris instead.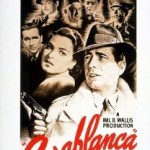 Casablanca (1942) A romantic drama set in Casablanca, Morocco during the second world war, starring Humphrey Bogart and Ingrid Bergman. A timeless classic love story filled with suspense and intrigue. Great characters and legendary dialogue that holds up almost seventy year later.
Want to experience Morocco yourself? Check out our Morocco trips for a romantic escape.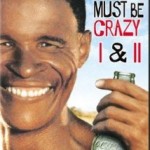 The God's Must Be Crazy (1981)– For all of us who grew up in Africa, this movie written and directed by Jamie Uys, was one of the funniest movies we had ever seen. It still holds up, but it may be a bit too slapstick for the younger generation. Set in Botswana, the story follows a young San bushman called Xi, as he tries to find the end of the earth in order to throw away a bottle of coca cola that mysteriously fell from the sky. A parallel plot follows the budding romance between a shy biologist studying the local environment, and a school teacher.
Want to experience the San culture and Botswana yourself? Check out our Botswana safaris which we can customize to include more interaction with the Kalahari San.