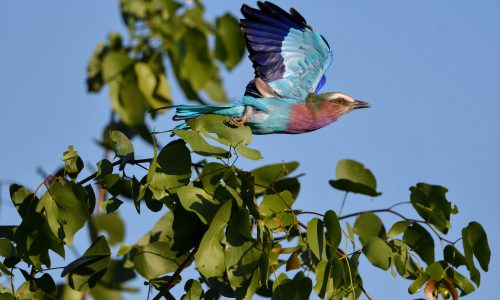 At African Portfolio, we have always prided ourselves on our customer service, expertise and attention to detail. After 29 years of planning safaris for our clients we feel confident about the value we offer. The fact that our repeat and referral clients make up a significant percentage of our business, tells us we've been getting it right so far. We feel very fortunate to have built relationships with our clients that give them confidence to travel with us over and over again and to recommend us to their trusted family and friends.   Interest and enquiries for international travel are on the increase as the traveling public reconciles the risk of coronavirus infection with their desire to travel freely again.  One overwhelming trend is the motivation to work with a travel professional who can assist travelers to navigate through the evolving landscape of the 'new normal'.
Expertise and dedication to quality client service is a hallmark of African Portfolio's success.  In the words of the esteemed travel authority Fodor's, "They pride themselves on discovering the best places, whether they're hidden gems, up-and-coming properties, or well-established classics. With each client, they're committed to providing a safari reminiscent of what captivates them about Africa."   One of our greatest assets is our tenured team of consultants (combined 85+ years in African travel) who have invested 25+ years in relationship building, familiarization visits, itinerary design, procedures and processes, reading, researching, and perfecting what we do.   This is why each member of the African Portfolio team is so passionate about creating memorable safaris for their valued clients.
For those of you who are dreaming of a repeat safari, or know of friends/family who might be interested in traveling to Africa, here are 5 reasons why we hope you will be 100% confident in booking your future trip with us.  Even more so in this era of uncertainty, we will take you by the hand and guide you to the safari of your dreams!
We spent the past 24 months working tirelessly on behalf of our clients to re-book lodges and air/land transfers, adapt tours, amend travel dates to re-create each and every dream safari — and never charged a fee do so.
We work hand in hand with our many partners in Africa to be as flexible as possible, and join them in their balancing act between keeping clients happy, and having to maintain their staff, conservation, and community development goals.
We keep our clients up-to-date and informed about each destination on their itinerary, the entry and departure requirements, testing protocols, health declaration forms and provide detailed 'preparing for your safari' documentation tailored specifically to each client's trip. We study airline schedules and routes that offer the best options, and help our clients plan accordingly.  We offer advice on how to best protect your trip investment with us.   It's a detailed and extensive process that we take the worry out of so you can focus on the complete enjoyment of your trip.
We listen to our clients' individual needs and concerns and will design a safari best suited to maximize preferences and interests, minimize unease and provide added value wherever possible.  And as always, client safety is of paramount importance to us.
We will help you plan the best itinerary just for you — so you can discover Africa's beautiful open spaces, meet its people, and enjoy the extraordinary wildlife which is still out there, just waiting to welcome you.   As soon as borders were open in southern and East Africa, our intrepid clients were traveling again.  We have never received more positive feedback and enthusiastic reports of amazing wildlife sightings than we have over the past 12 months.   Have a read through some of the highlights here: Client Reviews.   And for some travel inspiration, you can review our own safari adventures: Susan in Zambia and Malawi, Victoria in Botswana, Vanessa in Zimbabwe, and Anouk in Namibia!