As we begin our 30th year of planning magical safaris for our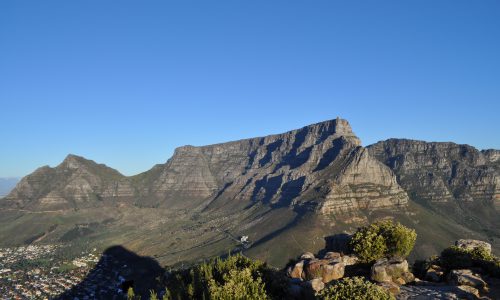 clients, we are so grateful for our repeat clients, whose passion for experiencing the African continent matches our own.  
Many of our first conversations with clients include the comment "this is going to be a once in a lifetime trip" – yet many of those same clients return already talking about their next safari.  
Our safari specialists love the challenge of keeping each African
safari fresh for our repeat clients – sometimes it may involve a return to a favorite region or safari camp, but often clients want to experience something completely different (we all agree – we love exploring new camps or fresh wildlife experiences.) 
With this in mind, here are just a few ideas for your next trip* to Africa: 
*These are wonderful options for our first-timers too. 
East Africa v. Southern Africa 
Africa is a very large continent, so we often recommend that
returning clients head to a different region depending on where their first safari was. Clients who have been to Southern Africa will enjoy the thrill of witnessing the Great Migration in Kenya and/or Tanzania, one of the region's highlights. And clients who have seen the majestic Ngorongoro Crater in Tanzania will be overwhelmed by the sheer beauty of the Heart of Botswana – the Okavango Delta. 
Off the beaten track 
For clients who have "seen it all" we love to recommend a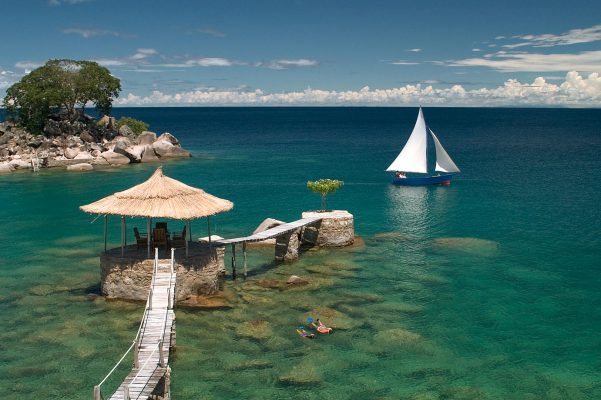 hidden gem destination such as Zambia or Malawi.  These two beautiful countries are sometimes off the radar and yet offer a diverse variety of experiences.  Experienced safari goers know that Zambia is home to a rich array of wildlife in a variety of pristine ecosystems, including Kafue, as well as the Lower Zambezi and South Luangwa (featured in our Best of Zambia) where traditional walking safaris, night drives, game fishing and water activities keep guests thrilled. Malawi, right next door, is a great combination with Zambia or even a stand alone destination as conservation efforts have allowed wildlife areas to see a growth in their animal populations. The properties on beautiful Lake Malawi, one of the world's largest freshwater lakes, with clear water and beautiful beaches offer a wonderful alternative to the traditional Indian Ocean beach holiday that many of our guests enjoy. 
There's more than safari… 
Clients whose safari was wildlife-viewing focused with all those
early morning wake up calls might just love a more varied itinerary. Visiting South Africa allows for combining a shorter safari experience with other activities. Our Discover South Africa itinerary includes time in Africa's southernmost city, Cape Town, with its iconic Table Mountain and Cape Point Peninsula. Between May and November, the whale coast is home to some of the best land based whale watching in the world, and the region is spectacular year round for seeing the rest of the Marine Big 5 – whale, shark, seal, penguin and dolphin. Linger longer in the Cape Winelands, including Stellenbosch and Franschhoek, arguably the world's most beautiful wine region or explore the stunning vistas of the Panoramic Route in Kruger Mpumalanga before a safari. 
Taking a trip down memory lane  
There may be a lot to see on this vast continent, but there is also
something marvelous about returning to a familiar spot with a sea of smiling faces ready to welcome you "home". We love planning a return visit for our clients (usually with some new activities woven in) and hearing the excitement in their voices as they describe a favorite restaurant or guide.  Clients who have been to Cape Town might enjoy returning to their favorite South African safari camp in combination with something new such as Victoria Falls and the Lower Zambezi.  
Remote ethereal wilderness 
There is no doubt that a safari is the prime reason our clients
travel to the African continent, but the landscapes themselves will take your breath away. Clients who have already experienced traditional safaris in Botswana, South Africa or Zimbabwe, for example, should consider the vast and ethereal landscapes of Namibia. The diverse desert ecosystems are so varied: the dramatic dunes of Sossusvlei where you can challenge yourself and hike a dune before taking in Deadvlei or view the landscape on a magical hot air balloon at dawn; the raw and rugged beauty of the Skeleton coast with its seal populations and old shipwrecks; and Damaraland, a dramatic mountainous region and home to the UNESCO World Heritage site at Twyfelfontein, whose famous rock engravings date over 6000 years old in some cases.  The country is home to an array of desert adapted wildlife – with their own fascinating habits – while Etosha National Park (and neighboring private reserves) is home to the largest concentration of wildlife in the country and offers a classic safari experience.  
Primates and more! 
Many consider an hour with the mountain gorillas of Rwanda
or Uganda to be the pinnacle of wildlife experiences. Visitors are divided into small groups and trek into the rainforest with the rangers and porters assisting them over the challenging and dense forest terrain until the trackers find the assigned gorilla family. Visitors then spend an hour observing the family as they interact, play, dine and groom. If possible, book two treks – the first visit can be so overwhelming (in a good way) that a second trek allows guests to simply be present. Both countries work incredibly well as stand alone destinations, offering other primate treks (chimp, colobus, golden monkey) as well as traditional safari and cultural experiences OR are very easily combined with a Tanzania or Kenya safari. 
Ready to start planning another safari?  Give us a call at (800) 700-3677.