We are all enchanted by Africa, but sometimes our clients convey the magic so eloquently, that we ask them to share their thoughts and words here as our guest bloggers. One such wordsmith is Bob Ingle, a New York Times Best Selling Author, and award-winning journalist, who fell in love with Africa while covering Nelson Mandela's death. Vanessa has been his safari counselor for years, and we love reading accounts of his travels in Africa and think you will too:
Along the path
How blessed I am to have seen a lot of the world, some alone,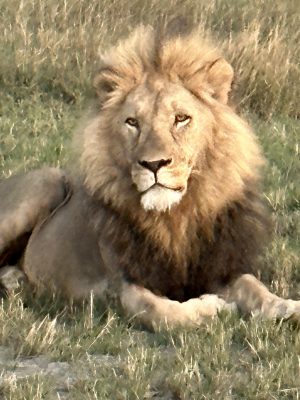 some with friends. Always the road traveled, and new friends met are as good or better than the destination.
In Africa, I met a guy who plays for Italy's national soccer team. Before that, for Florence, one of my favorite towns. Unlike some US athletes so full of themselves, he was a regular dude. He didn't talk about soccer, he wanted me to tell him about America, which he loved.
A young man of Japanese ancestry who grew up in the UK and I decided gin and tonic was the right after safari drink. Every night he was there he waited for me. Since he was British, I insisted he choose the gin. We had a new one every night.
A young German woman who had grown up in Russia wanted me to air drop all my photos to her. She told me people are insulted if you ask what their accent is. "Instead ask 'What other languages do you speak?'" I tried it on a cabin attendant. He was an Israeli.
Speaking of which, thanks to the Atlanta-based Delta team, my hometown airline. A senior attendant told me, "If you need anything, we're here all night." They really were. I was headed to the AB-350 restroom when it was time to buckle up. Getting ready to return to my seat, the captain appeared. "Go ahead," he said.
A young couple whose parents left Sri Lanka 30 years ago met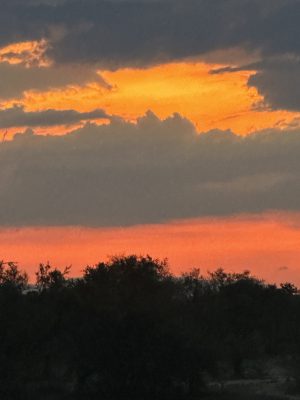 and married in their 20s. Dark skinned and Hindu, she deadpanned: "We're from Switzerland but we don't look like it."
What a delight. I teased her about her vegetarian diet. She thought I was the funniest guy she ever met. I love them both.
They didn't ask me about politics. We didn't talk about religion either. I was a racial minority depending on others to keep me safe and informed. They ask what people want to see. First timers say elephants, lions etc. I yell "dung beetle." It was a daily joke. One day we found a massive elephant dropping. "Look, Bob, a convention."
Some of the folks from my nine years of African trips are old friends. I know of their tribes and villages and learn their language. One was a woman who has advanced in her job over that time and when I returned from the bush I always was greeted with a huge hug. Just me, like family. On the last day as I was leaving, I turned to her for my last hug and she started crying. "I just can't." I told her if she hugged me I would be back.
I am a man of my word.