Having just returned from a wonderful 2 week trip to Namibia, Anouk shares her insights into what it takes to travel during this time of uncertainty. If you are planning to go on safari in the next couple months, flexibility is the key! Once you reach your destination, it is more than worth it. We've had clients who have had incredible experiences early this year already in Tanzania, Zimbabwe, and South Africa and without fail, everyone has noted that once you reach your destination, it is more than worth the logistics. Currently, even for our most seasoned travelers, it requires a little extra effort to travel right now. We do expect travel to become much simpler in the coming months (summer 2021) as vaccinations speed up, testing requirements become more streamlined, and covid rates go down.
Testing testing ….. There are constantly changing rules regarding testing, types of testing, qualified testing centers, testing turn-around times, signed results, stamped and sealed results, doctors' notes, PCR or NAAT … and we haven't even covered who requires to see proof of the test. Is it the government of the country you are entering, or departing from, is it the airline, or the department of immigration? Do they all agree on the type of test required, and on the lab that has been deemed "official" to do the testing. Do the results have to be in print, or is on your phone okay? Is PCR the same as NAAT? Do the test results have to be 48-72 hours from time the test was administered, or from the time you received your results? Is it 48-72 hours from your first flight departure, or from the departure of your flight into your destination country? How long are you able to be in transit for and still have the test be valid for your final destination? Does the country you are transiting through also require a test? Is it the same test?
All this before you even find out if the test is negative or positive! It's complicated and the rules seemingly change overnight. So you just have to be flexible and appreciate that this is one of the benefits of booking with African Portfolio.  While we can't control testing costs, and overnight changes in the rules coming at us from all sides, we can help you navigate what you need to get to your destination as scheduled, and return home safely. In some cases you may want to consider adding a night to your trip, to accommodate new test rules.   If you understand that the testing requirements are all intended to keep you and all those you encounter along the way safe, that helps keep things in perspective. Our colleagues on the ground, as well as all safari lodges, are helping clients get tested during their stay, and we work very hard to make sure our clients are able to receive their results in a timely manner with as little disruption to their itineraries as possible.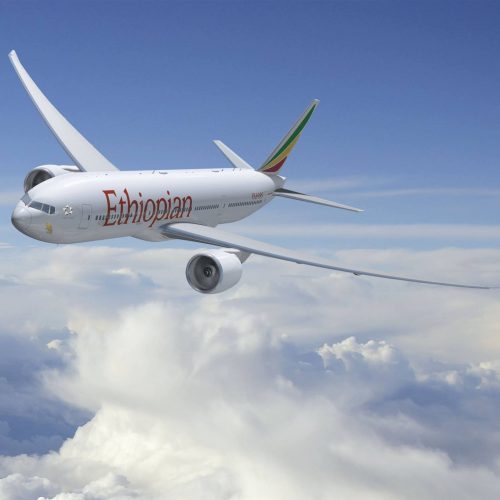 Flight schedules – Due to local covid rates, constantly changing testing requirements and lack of demand, airlines are cancelling and/or re-scheduling their flights more than usual, and there are not a lot of options to re-route you to/from many African destinations. There are not multiple airlines servicing Windhoek for example, so the alternatives are limited if you have to extend your stay, or if your flight is cancelled. Luckily the flights that are still operating are not full, so your chances of getting a seat, even last minute, are very good. Certain airlines have been more reliable than others throughout this past year, they include Ethiopian, Lufthansa, Qatar and Emirates. The good thing is once on board, everyone has been tested that is seated around you, and they are very strict about wearing masks in flight as well. Booking flights direct with an airline or a trusted consolidator is best for maximum flexibility. Using online booking engines does make it a bit more complicated if you have to change your flights while in Africa.
Safety and Covid protocols in country – This was by far the easiest part of Anouk's trip to navigate and feel very comfortable about. Staff and guides are tested regularly, tents and lodge rooms are airy, very clean and sanitized to high standards. Each lodge has strict protocols in place, lots of hand-sanitizing stations, and everyone's temperatures are taken on arrival. Staff are kept in their safe bubble for the weeks they are on duty as well. Because all meals and activities take place outside, it did not feel restrictive in any way. Masks were worn when appropriate, and when we could not keep a suitable distance from one another indoors. But in the open vehicles, sitting around a fire, enjoying sundowners or a Boma dinner – we were all suitably spaced from one another and it just felt fantastic to be out in the bush, under the stars and chatting with fellow travelers. In towns and cities there are curfews in place and mask wearing was widely adhered to, from what Anouk observed in Namibia, despite much much lower rates of covid than in the US.
Book now for end of 2021 or 2022!
We are seeing quite an influx of requests for the second half of this year (2021) and for travel in 2022. Pent up desire to travel, unused travel budgets, and airline miles burning holes in pockets are driving up demand. So if you are waiting to get your vaccine and thinking it is time to go on safari, contact us now before space starts to really fill up.