Embarking on an African safari is a dream come true for many
travelers seeking an unforgettable wildlife experience. When planning your safari adventure, one important decision you'll face is choosing between a private reserve and a national park. Both options offer distinct advantages, but in this blog post, we'll explore the benefits of a safari in a private reserve, where exclusivity, personalized experiences, and conservation efforts combine to create an extraordinary journey.
Exclusivity and Privacy: Private reserves offer a more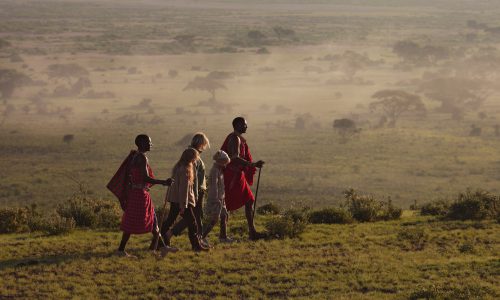 intimate and exclusive safari experience compared to national parks. With limited access, smaller group sizes, and fewer vehicles, you can immerse yourself in the pristine wilderness without the crowds. This exclusivity allows for unobstructed game viewing, closer encounters with wildlife, and a sense of wilderness that enhances the overall safari experience. Private reserves often have strict visitor and vehicle quotas as well, ensuring that the environment remains unspoiled and wildlife encounters remain authentic.
Flexible Game Drives and Activities: In private reserves, game
drives are typically conducted in open 4 x 4 vehicles, offering excellent visibility and opportunities for photography.  The lodges and camps provide their own specialized open sided 4×4 safari vehicles, equipped with extra blankets for the chilly mornings and evenings, sockets to charge camera batteries, tiered seating so everyone has a good view, and a window seat for all. Read here for more about your "Wheels on Safari" …. Unlike national parks, private reserves often allow off-road game drives, enabling expert guides to approach wildlife to observe behavior more closely and to increase the likelihood of more unusual sightings and to track more elusive animals that tend to hide in the thicker bush away from the main roads. Additionally, private reserves often offer specialized activities such as guided bush walks, night drives, and visits to local communities, providing a comprehensive safari experience beyond the conventional game drives.
Knowledgeable Guides and Personalized Service: Along
with the specialized safari vehicles, come highly qualified, well-trained naturalist guides who possess an in-depth understanding of the local ecosystem, flora, and fauna allowing them to provide a greater context and add so much more meaning to the whole experience.   From reading footprints in the sand, to interpreting the movement of the stars, they will astound you with their encyclopedic knowledge of the African bush and entertain you with fun facts about anything from the prancing of a springbok to the mating ritual of weaver birds.   They'll tailor the experience to your interests, ensuring you maximize your time in the bush and come away with a deeper understanding of the African wilderness.  In private reserves, the staff-to-guest ratio is usually higher, allowing for personalized service, attention to detail, and a truly memorable stay.
Conservation and Sustainability: Private reserves often
play a vital role in conservation efforts, actively participating in wildlife conservation, community development, and sustainable tourism practices. By choosing a private reserve, you contribute directly to these conservation initiatives, supporting habitat preservation, anti-poaching efforts, and local communities. Private conservancies adjacent to Kenya's Masai Mara National Reserve have doubled the area for wildlife to roam free. The Greater Kruger area in South Africa has also grown by over a quarter of its original size with the addition of private reserves like Sabi Sabi and Timbavati along the national park borders. Boundaries between national parks and private reserves are not fenced, allowing the wildlife safe access to the larger eco-system, but staying in privately managed reserves has distinct implications for our guests.  Many private reserves collaborate with local communities to promote responsible tourism, offering employment opportunities and ensuring the benefits of tourism reach the local people. For many of our clients, their safari becomes more meaningful when they know they are making a positive impact on the environment and the communities they encounter.
Night Drives and Wilderness Walks: One of the unique
advantages of private reserves is the opportunity for night drives. Driving in national parks is only permitted from dawn to dusk, while on a private reserve you may return to your camp or lodge after sunset. While visibility is obviously limited, game drives after dark are a thrilling opportunity to travel under the stars in search of nocturnal animals like bush babies, porcupines or if you're really lucky – the elusive leopard, or the rare and shy species like aardvark and pangolin.   National parks also strictly prohibit anyone from moving through the bush on foot, while on private reserves you may have the option of stretching your legs on bush walks to learn about the ecosystem's smaller participants like ants, beetles and frogs, the traditional or medicinal use plants, and the symbiotic relationships that exist among the fauna and flora of your surroundings.
While national parks hold their own allure, a safari in a private
reserve offers an extraordinary level of exclusivity, personalized service, and conservation focus. It provides an intimate encounter with Africa's breathtaking wildlife, with knowledgeable guides and a range of activities that cater to your interests. By choosing a private reserve, you not only create unforgettable memories but also contribute to the conservation and sustainability of the continent's precious ecosystems. Experience the magic of Africa through the eyes of a private reserve, where every moment is tailored to exceed your safari expectations.