As part of the celebration of our 30th anniversary, we've gone back to where it all began, reflecting on what has remained consistent in planning safaris to Africa over all these many years.  There is overwhelming consensus among the team that the single most significant dynamic in the success of the safari experience is the quality and expertise of the safari guide. So we thought it would be interesting and educational to share with you what makes safaris so special from a guide's perspective. We were delighted to have Shaun Malan, expert safari guide and photographer with Machaba Safaris, accept our invitation to answer a few of our questions. Here's what he has to say … with the bonus of some of his amazing photos to accompany his narrative.
What has been the funniest thing that happened while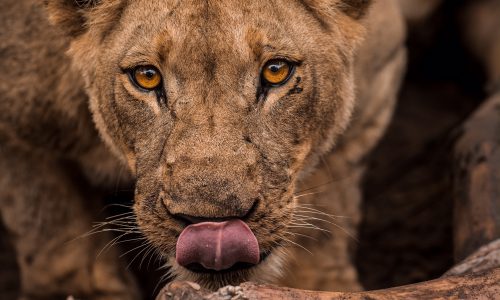 you were on a game drive with guests?
Imagine this picturesque image of warthog, zebras & some wildebeest grazing. In the tree line, a few giraffe are munching away on the leaves… and then comes the question: "Will those giraffes be hunting the zebras?"
Other memorable queries:  "Do giraffes hunt in packs?"   "How big are lions' nests?"  "Do hippos lay eggs?"
How do you deal with grumpy, groggy passengers early in the morning? (… asking for a friend)
Give them a strong coffee and depart on game drive! Nothing lifts the mood like discovering a leopard around the corner or watching a herd of elephants crossing the floodplains.
What should guests expect on a Night Game Drive?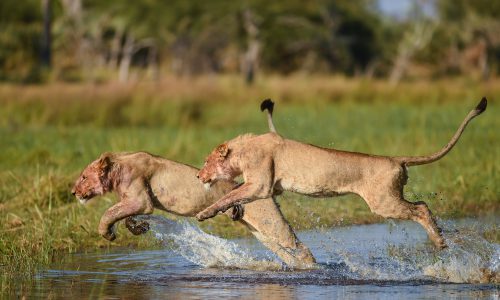 Night drives can be really thrilling and exciting. They are drives conducted at night after dinner with the use of a spotlight. It is a general misconception however that we will see all nocturnal animals (leopard in particular) on a night drive. It still is nature and no guarantees can be made.
What should guests expect on a Mokoro Ride?
When in the Delta, I would definitely recommend doing a mokoro experience. It provides a different perspective: no roaring engine, low angle and very relaxing vibe. To glide through the water, reeds parting as brightly coloured reed frogs hang on for dear life and see elephants drink at the river's edge… Amazing! A definite must do for every guest!
What should guests expect on a Walking Safari?
A walk can be quite exciting… No engine sound, paying attention to every step along the way, checking out dung to see what was on an elephant's last meal… Taking in the information with regards to medicinal uses of plants or knowing which leaf to use if you ever run out of TP… Lifesaving info! 😊.  It also focuses on tracks and the importance of interpreting signs in the wild, while the smell of wild sage surrounds you. It truly does awaken all your senses.
What inspired you to become a safari guide, and how
long have you been guiding in Africa?
Ever since I was a little boy, I dreamt of being a safari guide. I studied nature conservation and then got my guiding qualifications. I have been guiding for close to 20 years and love every minute of it. Not one day is the same, not one drive similar. I still get excited watching lion cubs play or following wild dogs through the bush. Living the dream!
What do you believe sets African safaris apart from other wildlife experiences around the world?
I think African Safaris in Botswana's Okavango Delta in particular give you a freedom most other safaris don't. The private concessions allow you to go off road, which enables you to get close to the animals and actually observe them up, close and personal. The freedom to conduct walks, night drives and mokoros all allow you to get a closer glimpse into the animal kingdom. It is a huge advantage for any photographer out there.
Can you describe some (or one) of the most memorable wildlife encounters you've had?
I find this a very difficult question as I have had so many amazing and surprising wildlife encounters. They each have their own fingerprint, their own emotions this encounter evoked.  Seeing a leopard cub open its eyes for the first time, watching a hyena mom interact with its pups or watching a giraffe walk across the floodplain… Add in kill sites with predators where the thrill of the chase gets your heart pumping, or the death of a lion cub taken into the depths of the river Khwai by a crocodile. I have laughed hard in sightings where baby baboons perform the clumsiest of stunts and have cried where we have lost the reigning leopardess after 8 years of taking her photographs. All of them are sightings that are memorable in their own right and to the ones observing the encounters.
How do you stay updated on animal behavior and changes in the environment to provide the best safari experiences?
Being a safari guide is never boring. To witness certain rare animal behaviours keeps it thrilling. Discussions erupt with other guides about the who's, when's and why's. I guess as guides we actually challenge one another and are not afraid to ask for help or to listen to someone else's interpretation of wildlife encounters.
What advice would you give to first-time safari-goers to make the most of their experience?
Listen to your guide! If he says to just sit and wait, let's do just that. There is no point in chasing the 'Big 5' or having a checklist. Rather take it all in and take your time to soak it all up. If that means sitting 5 hours with a leopard watching it stalk an impala, do just that. Listen to your guide, most of the time it will pay off in the end.
How do you balance the desire for close wildlife encounters with the need to respect wildlife and their environment?
It is a difficult line to walk, to be honest. You want to get close and give guests the opportunity to get amazing photographs and up close encounters without altering the behaviour of animals. The idea is to observe the animals in their natural environment without disturbing the sighting. At times, that means driving away from a sighting or area in the best interest of the animal encountered.
Can you describe the most meaningful experience you've had as a safari guide?
Meaningful experiences as guides I think reflect in the guests' heartfelt memories. Having had the opportunity to observe a guest's amazement at watching a wild dog for the first time or to bring guests to tears just by watching the sun set while elephants play in the river.
Do you notice any common/typical distinctive behaviors in visitors from different parts of the world?
My answer is yes, but I am not about to describe the behaviors. That being said, I am careful of generalizations, I have been surprised and proven wrong on several occasions. Every set of guests is different and dynamics are never the same. It is part of what makes guiding interesting.
Did your family and upbringing play a part in inspiring you to becoming a guide?
Not really – my family are not outdoorsy people, they love the urban jungle instead… I however, am very privileged to be sharing my passion and love for the bush with guests and also my kids.
A huge "thank you" to Shaun for his inspiring words and photos and on behalf of African Portfolio and all of our clients who have had the privilege to be guided by Shaun, we are so appreciative of the passion, wisdom, expertise and enthusiasm for wildlife and the wilderness that you have generously shared. Give us a call (800-700-3677) if you want 'in' on this life changing experience as well!