A safari can make for a trip of a lifetime, but they are an expensive holiday.  The adage, "you get what you pay for",  also holds true when it comes to planning a safari.  Though there is a safari priced for just about everybody, there are major differences in the quality of the safari activities, guiding, accommodations, services, transportation and food associated with the price you pay – and the value you get.   For starters, it's important to understand that safari pricing is quoted on per person, sharing basis (two people per room).  Understanding whether you are comfortable spending $10,000, $15,000, or $20,000 per person or more allows us to propose a suggested itinerary that fits your budget guidelines.   Here are some considerations that will help you estimate the cost of a safari:
How much time to spend on safari:  Once in Africa, you will want to squeeze every last minute out of your time there, so we encourage you to stay as long as you can.  Figuring out what you can spend per day is one way to gauge how long you can travel.  We recommend spending at least three nights at each camp, lodge or hotel to provide the opportunity to experience the area and the activities at a relaxed pace. In addition, fewer transfers to different camps will cut down on costly regional flights.  The unique characteristics that make Africa such an incomparable place to visit:  its remoteness, its vast uninterrupted spaces, and its invigorating wildness, are what make it more costly than other travel experiences, but invariably more rewarding as well!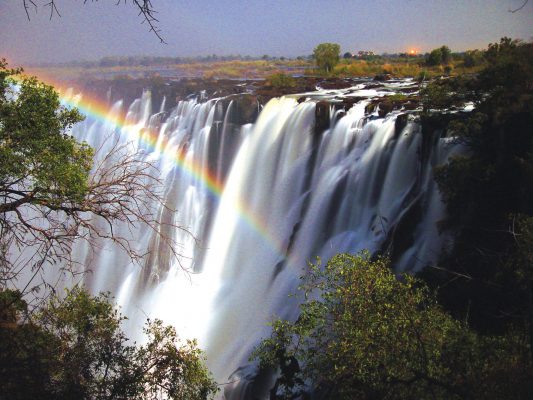 Seasonality: There can be a dramatic difference between high season and low season rates, even for the same safari camps and lodges.   The reason is clear, high season is considered the most desirable time to be on safari and when camps are in the greatest demand.  That said, we guarantee you will have a wonderful safari experience no matter what time of year you travel.  Low or shoulder seasons can be ideal for the budget-conscious, with the added bonus of fewer travelers and less crowded parks and lodges.
What is my travel style?  As no two safari travelers are alike, it's important to consider your travel style when calculating the cost your safari. The more we know about your travel preferences, the better we can tailor your made-to-measure safari to fit perfectly.  Are you looking to indulge or explore? Do you prefer large hotels or small B & Bs?  Do you prefer traveling overland or by light aircraft?  What is your preferred pace?   Safaris vary in the degree of luxury, and the difference is a matter of style and budget.
Who is going? A family's requirements differ from that of a solo traveler.  A group of friends will have varying needs to a couple on their honeymoon.  In particular, the age, interest level and physical capability of those traveling should be considered and can impact the cost of a trip.  We are skilled at matching who you are as travelers to the ideal choice of safari camps, activities and destinations just right for you and your budget.
Selection of Camps, Lodges and Hotels: African Portfolio has spent decades developing solid relationships with a collection of hotels, safari camps and lodges in Africa.   In consultation with you, we choose just the right combination of properties, tours, activities and destinations to create your dream safari, while taking into account how to maximize value for what you want to spend.  In addition, our sterling reputation with local camps and operators yields many advantages for our travelers: preferred rates, combination packages and incentive fares, as well as the feeling that you are the most important guests at the camp!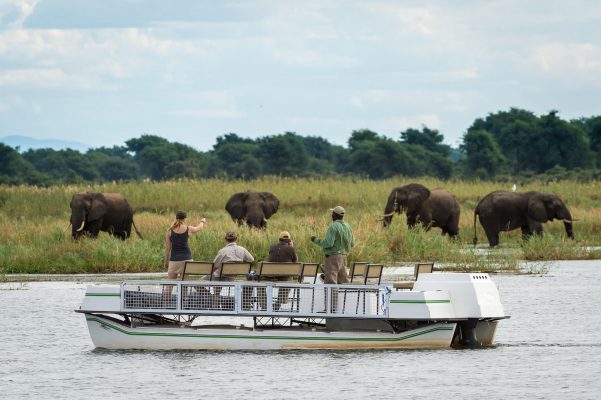 Tours and Activities:  Keep in mind that safari camps are generally all-inclusive, which means the cost of the accommodations, meals, guides, game activities, and park entry fees are included.  While the upfront cost can be quite high, there is very little to pay for on the ground.  Usually, the only additional costs will be tips and souvenirs.  Staying at a city hotel or a beach resort is often less expensive than a safari camp, but be aware that you will pay for meals, tours and other activities on an "a la carte" basis in these areas.  Combining your safari with a few days at the beach or with a visit to Cape Town or Victoria Falls, can make a trip more affordable.