As safari specialists, we are always on the lookout for new products to inspire our clients. We recently attended the Our Africa travel show and thought we would share some new accommodations and walking tours that we are looking forward to incorporating into client itineraries.
Sanctuary Mandela is the home Nelson Mandela (Madiba) lived in after he achieved freedom – which later became the headquarters of the Nelson Mandela Foundation.  It is now a re­-imagined one-of-a-kind boutique residence with 9 curated rooms and offers retreat spaces for reflection, healing and thought-provoking experiences inspired by Madiba's life.   In memory of Mandela's love for food, the contemporary restaurant serves as a tribute to his favorite dishes as previously prepared by his long-time personal chef, Xoliswa Ndoyiya.  For over 20 years, Xoliswa Ndoyiya was Madiba's personal and family chef, from his presidency to his retirement and until his passing. Xoliswa grew up in Ezibeleni in the Eastern Cape where Madiba hailed from. Xoliswa is also the author of Ukutya Kwasekhaya: Tastes from Nelson Mandela's Kitchen.
Kruger Shalati: The Train on the Bridge, is one of the most anticipated and exciting new properties in the iconic Kruger National Park. Permanently stationed on the historic Selati Bridge above the Sabie River, Kruger Shalati features unique luxury accommodation in a re-envisioned train which recognizes the pioneers who explored the park nearly 100 years ago.  The glass-walled train rooms offer amazing views along the length of the Sabie River.  High above the riverbank is the amazing pool deck, offering a swimming experience unlike any other – with crocodile, hippos, buffalos and elephants greeting you from below!  It's not always easy to put a Kruger Shalati experience into words – but pictures speak volumes.  So have a look at this video to give you an idea of what to expect at Kruger Shalati.  The best, though, is to experience it for yourself.

Mashatu Game Reserve located in eastern Botswana at the confluence of the Limpopo and Shashe rivers comprises 72,000 acres making it the largest private game reserve in Botswana. Aptly, the name, Masahtu, "Land of Giants" originated from the locally revered Mashatu tree and the fact that it is home to the largest population of elephants on a private reserve in Africa. The reserve is known for some of the finest predator and elephant viewing. For active safari goers, cycling, walking and horse safaris are on offer. With very low annual rainfall especially in the green season and short grass year-round, the reserve is ideal for photography. PhotoMashatu offers a unique photographic experience, including the photo hide, adapted photographic vehicle and camera and lens rentals, all in the company of qualified photographic guides. There are four unique properties to choose from: Mashatu Tented Camp, Tuli Safari Lodge Mashatu, Mashatu Lodge and Mashatu Euphorbia Villas. Have a look at this video highlighting these unique properties.

Slow Day Walks offers walking tours in the Cape Town or Kruger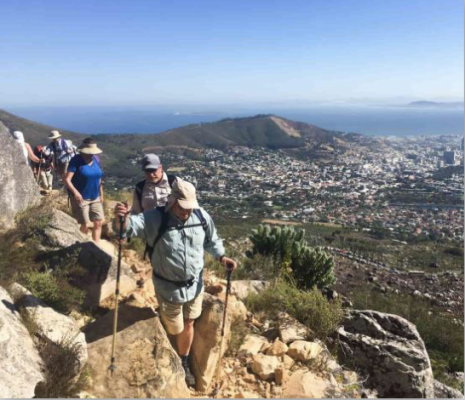 area, a wonderful option to stretch those legs after a long haul flight. Anyone who wants to watch the sun come up and overlook the gorgeous city of Cape Town can take advantage of their "rise and shine" walk up Table Mountain. Each offering is private and always deliciously catered as well and is led by a very knowledgeable and personable local guide. If Table Mountain sounds too daunting, they also offer lovely hikes to Lion's Head, taking a quieter back route. You can even do a full day, hike up or down Table Mountain, and then continue with a "soul food" tour in Cape Town, sampling some of the best local food on offer, a great way to immerse yourself in both nature and culture.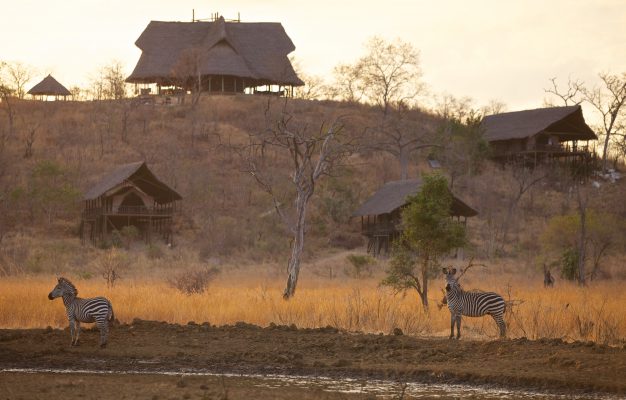 Southern Tanzania has never been a big draw with our clients for no other reason than the Northern Circuit features the highlights of the Serengeti Migration and Ngorongoro Crater which attract more attention.   However, for repeat visitors or those looking for more off the beaten path experiences, we strongly recommend considering exploring what this region of Tanzania has to offer – with Foxes Safari Camps.   The Fox family have lived in Tanzania for over 40 years and with 3 generations involved in the business, they have extensive, hands-on experience in managing safaris. Their camps are spread out from the far West to the Eastern Coast of the country, allowing travelers to experience a diversity in landscape, flora and fauna, where you are more likely to see huge herds of animals rather than huge hordes of game vehicles.
Setari Camp, Setswana for "Tree," is a water-based camp situated
within a private 120,000 acre concession on a palm island deep within the Okavango Delta.  The camp resembles an enormous treehouse, featuring winding walkways, interlinking 8 light and airy tents and 1 family suite, dining/sitting room, pool and gym with panoramic views over the channel. The area is a birders paradise, with migrant birds, aquatic birds, raptors, a seasonal heronry and the beautiful Pel's Fishing Owl. Safari activities include bush walks, boating, fishing and mokoro. Heli flips are available as well. A second camp in the concession, Kala Camp is due to open June 1st.   It is also a water camp but game drives will be possible from October to March when water levels are low.
We are excited about the opening of a sister property, Kiri Camp, to
one of our clients' favorites, Machaba Camp.  The new camp is named after the Kiri channel which flows alongside the island on which the camp is situated. The camp is raised on wooden decks to give one a view of the mighty Kiri floodplains which stretch out in front of the camp. The luxury tents are designed to incorporate the surrounding ebony forest under which the camp is situated. Kiri Camp offers a combination of both game drives and water activities. Based on a private concession, these activities will take you to some of the more remote, previously inaccessible areas in the delta. The wildlife in the Kiri area is diverse and plentiful, renowned for its lion and buffalo interactions and rare wild dog numbers.
Another new camp we are excited about is the opening of African
Bush Camp's Lolebezi camp located in the remote Lower Zambezi National Park, Zambia. Set on the banks of the Zambezi river, each suite is fully air-conditioned, with a private plunge pool, and the custom designed circular mosquito netting surrounding each bed looks fantastic! Waking up with the majestic Zambezi River flowing just in front of your room is a truly exceptional experience. The Lower Zambezi is a UNESCO World Heritage Site and has some of the best wildlife sightings in the world and is famous for its leopard population and elephant herds.
We hope you find these new offerings as exciting as we do. And of course, give us a call or email us to plan your safari today!