East & Southern Africa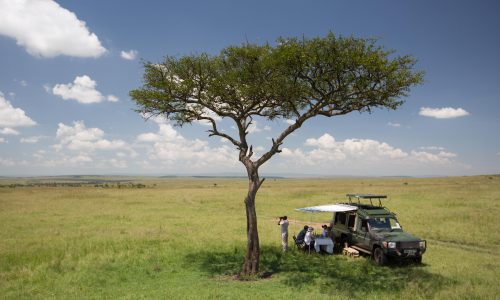 November is one of our favorite months to travel to Africa. The tourists thin out, airlines often have sales on flights, and the weather begins to warm up. The end of the winter offers great conditions for game viewing, and when the first rains tinge the earth in fresh green, it creates a beautiful contrast with the typically brown, gray and black animals in your pictures
East Africa
It's East Africa's  short rainy season, the perfect time to enjoy the Mara without the crowds.
You will have a chance to see the great migration in northern Tanzania, as the herds make their way back to the Serengeti beckoned to the southern plains where the grass has now recovered since they herds left behind a dust bowl 8 months ago
The Indian ocean  weather is generally pleasant with warm temperatures and clear blue skies for most of the month, and beach resorts on the Kenya coast and Zanzibar offer attractive incentives in these quieter months before the festive season rush.
Southern Africa
The mornings are typically clear and warm, with clouds and the occasional thunderstorm in the afternoons.
The end of the dry season and the spring rains prompt veritable baby boom in the bush. This is a great time to see newborn warthogs, impala, zebra and more. Naturally, the predators like this season too!
Plenty of  "green season" pricing means that it's a great time to go on safari. High end camps are known to offer free nights and other "incentives"
The Zebra migration making its way through the Makgadikgadi Pans in Botswana is yet another excuse to visit this fantastic safari destination.
Cape Town & Surroundings
Cape Town livens up for the summer with outdoor concerts, picnics on vineyard lawns, and fabulous organic food markets.
Stellenbosch kicks off the season of regular Street Soirées: laidback socializing of food and wine lovers tasting, sipping and toasting on the streets of the City of Oaks.
The Kirstenbosch Summer concerts season starts on the great lawn at the foot of Table Mountain, with beautiful views over in Cape Town. Check out the calendar and let us arrange a picnic for you while you enjoy the beautiful gardens and music with the locals.