I'm sure we can all agree that we would love to be on safari this minute, if teleporting was a thing. To some, even thinking about going on safari may seem like a scary or even irresponsible thing to be doing. To others it might seem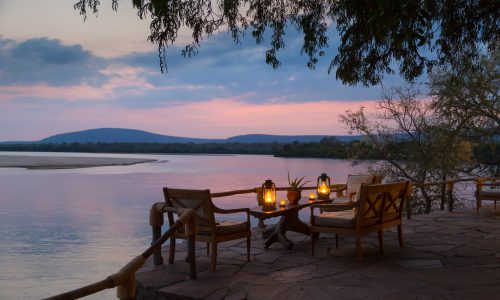 brave and even altruistic, given the safari industry's huge need for every scrap of income. We've had a few intrepid clients who have just had the safari of a lifetime, particularly given the lack of any crowds anywhere. But those clients have had to be flexible with constantly changing guidelines regarding COVID tests, airline schedules, touring and lodge openings/closings. We have had to stay on our toes these past few months, and walk a very fine line between encouraging travel, and making sure our guests stay safe and have a chance to still enjoy a great safari experience.
Part of what makes a safari so wonderful, is the anticipation and excitement of what's to come. When that excitement turns primarily to worry about quarantines, health, testing and ever changing flights … then it's best to understand this is a vacation, and should not feel like a worrisome ordeal. Everyone's tolerance for pre-trip stress is different of course.
So for those whose desire to escape to the joys of being on safari is stronger than their fear of the current state of world affairs, we invite you to call us, but first start by reading some of our guidelines below. These guidelines will change over time, but they would be good to heed if you plan to travel in the next 6 months or so …
Keep your itinerary simple and don't try and combine too many countries or different regions. This will avoid having to upend your plans if country A is allowing you in, and country B is not. Or if country B requires a recent COVID test, and this is hard to find and get done in a timely manner, in country A …
Stay a little longer at each lodge, after all no game drive is ever the same and you will not be missing out. Staying longer lessens the logistics and potential schedule change issues you might face. Scheduled and charter flights within countries and regions are not operating at 100% given the lack of tourists at this time. It's very expensive if you have to switch to all private charters at the last minute.
Count on adding an extra night at your arrival city in order to cushion a potential delay in flights, and/or need to take a COVID test. An extra night is great to just recover from travel stress and jet-lag anyway, plus there are always lovely little guest houses in nice leafy suburbs in each arrival city, you don't have to stay at a high-rise in an urban setting.
We will always look at offering a private villa, vehicle, boat or private plane charter if a group is 5-8 people. Both to make the logistics less unpredictable and also to keep you safe. Please ask us about those options. Safaris are naturally socially distanced anyway, but having your own staff and vehicle may make you feel extra safe at this time, and is relatively easy to accommodate at most lodges.
You can expect flexible booking terms for COVID related upsets to travel plans, but you must understand that none of us can work for free indefinitely. We will require a deposit, and a final payment 90-75 days before departure, we cannot hold bookings without that expectation. If you are not ready to put any money down on your safari, or want to be guaranteed that everything will be 100% refundable no matter what, then unfortunately we won't be able to help you.
We normally don't encourage last-minute safaris but if you have an open schedule, you've checked into flights, you know you can get a COVID test done within a predictable time-frame, then give us a call! We still would need a minimum of 2-3 weeks to put a trip together for you, and you would need to pay in full at the time of confirmation.
Not ready to travel right now? Shop 'til you drop for a good cause; browse our sample itineraries and book for future travel; check on the latest travel alerts to see what countries are opening up ….