As the festive season is suddenly upon us, we are all turning our eyes towards 2022 with the promise of a full fledged return to travel.
No one could have foreseen that we would be ending 2021 still talking about our Covid concerns. However, thanks to vaccines, we are in a very different place than we were one year ago. Having spent far more time at home and done far fewer of our favorite things, we can now begin to confidently plan to celebrate holidays and birthday or anniversary milestones with friends and family.  For those of you longing to break out of your "bubble", read what some of our clients who have done just that have to say about their safari adventures to Africa.
So as you scramble to do your holiday shopping, why not rather consider the gift of travel. Imagine the surprise and delight a 2022 safari travel experience would bring!  The memories of such a journey will last long past the experience.  We can help you wrap your gift of travel with a personal African Portfolio touch, so give us a call to discuss your plans. Here are just a few reasons why you should surprise and delight someone special with the gift of travel to Africa:
Bucket list destinations. Have you longed to see the great migration in Tanzania, observe the endangered mountain gorilla up close in Rwanda, or glide on a canoe through the waters of the mighty Zambezi in Zimbabwe or Zambia?  For many, an African safari is the dream trip.  If these last few years has taught us anything it's that we shouldn't delay our dreams to visit the continent's most beautiful (and remote) destinations.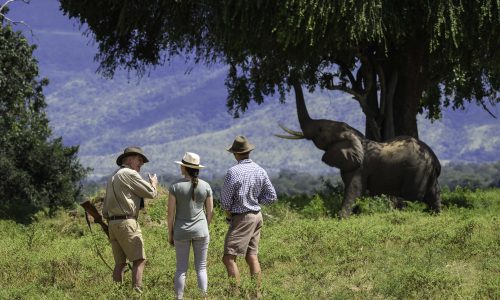 Keep in mind that planning for a safari is generally done 6-18 months ahead.  A trip is the perfect gift to allow recipients something wonderful to anticipate in the coming months.  Alternatively, there is something super exciting about making a last minute plan to escape and unlike during busier times, safari camps and lodges still have availability and travelers are enjoying exclusivity and VIP treatment.  Our traveling clients have reported never feeling 'covid safer' than on safari and we can help you navigate all the entry and testing requirements.
The Ultimate Family Gift. Whether you are a small family unit or
a large multi-generational group, a safari has something for everyone. In addition to game drives, you'll enjoy a multitude and variety of activities. Whilst they vary from country to country and lodge to lodge, activities may include bush walks and tracking in the Heart of Botswana,  or night drives and horseback riding in diverse South African landscapes. Kids can learn to identify spoor (poop!) and track wildlife, become a warrior in Kenya and have the chance to learn about cultures very different from their own.
Social distancing has meant months of being separate from family and friends. An African safari offers a perfect opportunity to reconnect and spend time together.  Safari camps are small and intimate – some small enough to book out completely for exclusive use.  Friends looking for a combination of urban and safari exclusivity can make use of properties' stand-alone villas, as highlighted in our Exclusive South Africa itinerary.
Conservation and giving back.  In giving the gift of travel, you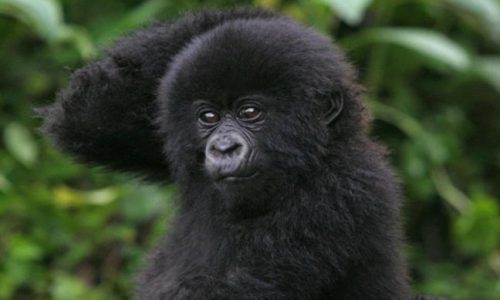 are also giving indirectly to the natural world, wildlife destinations and the communities that surround them. The world is truly an interconnected place – travelers can positively impact the destination they are visiting whilst enjoying a magical travel experience. Many properties actively promote their eco-friendly practices and travelers will love spending time in the wide-open spaces, completely alone with nature. Travelers can also opt to bring donations  such as children's books, school suppliers, first aid supplies, sporting goods, to donate to the surrounding communities.
As you start to consider travel plans for 2022 and beyond, consider gifting your loved ones a travel experience with African Portfolio.  It will be unforgettable!