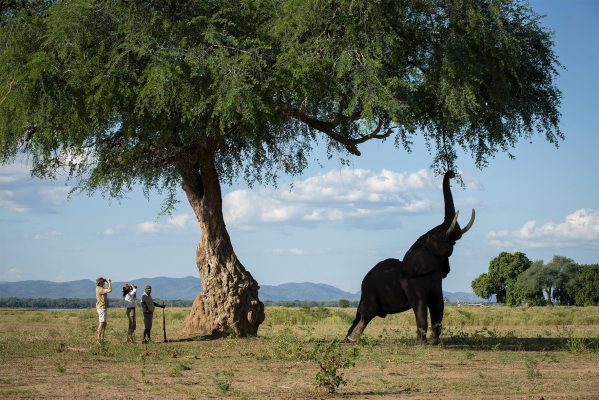 We always look forward to talking with our clients when they return from their safari.  Not only do we love to hear the enthusiasm in their voices as they recount their tales of adventure but the detailed feedback they provide is so important for us to incorporate in the safari planning process for our next clients.  One of our favorite questions is "what word of advice do you have for future travelers".  We thought you'd be interested to read these pearls of wisdom we have received over the years …
A lot of our travelers started their reply with 'Go' – we think it's fair to say that for many people it's a destination that not only met but exceeded their expectations.
Go, and visit several different regions of South Africa.
Go to Africa as soon as you can and don't let the distance deter you.
Don't go. You'll get addicted.
You MUST take a safari before you die.
Don't hesitate to go to Africa and go now! Use African Portfolio to take care of the arrangements – they were flawless. One word of warning – Africa and its people will fill your heart and you will want to return.
Life changing – South Africa stole our hearts.
Get ready for the experience of a lifetime.
Expect and revel in a completely different environment and culture. Enjoy the genuine warmth and friendliness of the people.
Be so pleasantly surprised how great the food is! The whole experience was so much more than we expected.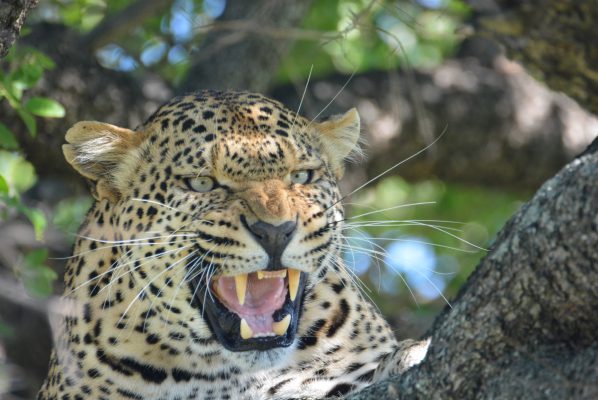 That said, another common theme was keeping an open mind…
Go with an open mind and little expectations. Mother Nature will give you the most wonderful gifts if you allow her to. We saw the Big Five on our first safari but we met so many people disappointed because they didn't see certain animals they anticipated seeing.
Be open to what you are going to see. Do not go with preconceived ideas. Let it unfold.
Soak up every moment. Breathe deeply and take in your surroundings. Embrace everything about the unique accommodations, reserves, animals, locations.
Don't worry about what animals you see. Appreciate the incredible landscape and stars in the sky. Everything else is a lovely surprise addition.
Be open to whatever unfolds.
Go with a positive open mind, learn, whatever you see will be stunning and don't worry if you don't see something. It is nature, real life, and a part of your life story, not a zoo.
The tip we would give to future travelers is be prepared for adventure, not vacation and always have your camera ready.
Be patient! Our best sightings were those in which we came upon a merely good sighting, and then waited. So many times, we watched other safari vehicles leave a sighting only for the animal to do something incredible a few minutes later.
Follow the AP itinerary and savor every moment.
Let your agent make the suggestions first and then add your own comments and arrangements.
ENJOY!!! Live in the moment and take it all in.
Other clients cautioned against trying to fit too much in …
Stay long enough at each camp to really enjoy.
Allow for down time, we were exhausted every evening. But it was so fabulous, we did not want to change anything.
I would say to pace yourself – we definitely were super ambitious and wanted to do everything at the first camp, and it left us feeling a bit tired/burned out by the end. Also, to be prepared and aware of the number of bugs/lizards, etc.
Take as much time as you can to go on this trip. There is so much to see. Spend at least four days touring Cape Town and at least four nights on safari. It never gets old! Every day is more magical than the last. TAKE ME WITH YOU!
The only thing we would have done differently is to have allocated more resting and unstructured time to relax.
Be flexible as to daily scheduling! 5:30am wake-ups bookending late dinners ending at 9:30-10:00pm can take their cumulative toll on one's energy and stamina.
Be prepared to get up early each morning.
Be prepared for an exhausting, albeit exhilarating experience. The rides in the safari vehicles are very bumpy due to the quality of the roads.
We loved Tanzania but would have liked to break up the trip a bit with a day off. We would also emphasize the darkness/cold and usefulness of a flashlight, headlamp, long silk underwear, long socks and neck gator.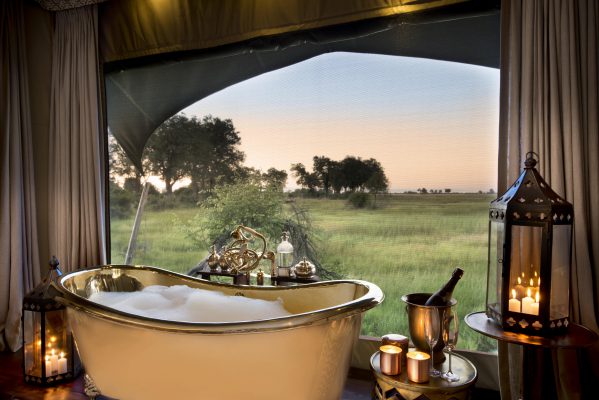 Others gave practical advice on what to bring…
There's never enough suntan lotion…
Layers in the winter! We were totally prepared because Vanessa told me many times what I would need. There wasn't anything we did not have that we needed.
Pack light and then repack lighter.
Don't worry about safari clothes. Sketchers shoes, shorts, a safari-type shirt with long sleeves, baseball hat (can be purchased at the lodge).
Don't bring too much stuff, but make sure you have all the medicines and medical supplies recommended.
Pack light and bring warm clothes. We did and were very comfortable. Bring small denominations of US dollars.
Bring a 400mm lens. Talk to the guides – they know so much. Talk to the other guests and staff at the camps. Very interesting people.
Pack light. You don't need as many clothes as you think.  Just enjoy the experience, don't focus on looking through a camera.
Rent a zoom lens for your camera.
Buy exit row seats on the airplanes so you have additional leg room (assuming you cannot buy business class seats).
Prepare. And be ready for a grueling trip from the West Coast of USA to Cape Town if that is your travel itinerary.
Book through Anouk! Follow her advice on what to bring, etc. Bring excellent binoculars and cameras. Be prepared to be blown away, and at times shocked, at what you will encounter.
Ted and Alice S. & Oddvar and Liz S.
Don't worry about the long flights – it's worth it!  I was so happy with how smoothly everything went and the service we got from Anouk and everyone at African Portfolio.
Even though you plan on tipping, bring more for the number of staff that are eager to help. Pack much lighter than the maximum weight limit – this avoids any airline difficulties and allows you to bring back more souvenirs! If you have an early arrival, make sure to book an early check-in on the first morning.
Others spoke of the beauty of getting away from it all …
Disconnect from your phones!
Erika Epstein
Unless modern amenities are critical to your having a good experience, go with more rustic camps so you really feel like you're part of the environment. Elephants right outside your tent and the sound of a lion's roar at night are experiences beyond words.
It doesn't matter if Wi-Fi is available. Pretend it is not and take this special time to truly unplug and really talk to the locals you are spending time with.
And some last bits of advice …
Don't bring too much clothing, bring a good camera and be patient about finding the animals. Try not to be too shocked by the life of people in these countries, it hurts the heart.
Luz Maria Zegers
When in doubt spend more time in Africa as opposed to less. Listen to your representatives from African Portfolio, they know what they're talking about. Logistics change, just roll with it. Laundry is plentiful, so don't over-pack. Pictures are great, but be careful about experiencing your safari through your camera's viewfinder.
Stacy Dalton and Brian Caffarelli
Don't miss early morning drives, they are unforgettable. Ask lots of questions as the guides are super knowledgeable not only about the animals but also culture, politics, etc.
Either go on your own or with others that have the same interests. For example, we felt very happy that we could decide to stay and watch the animals for extended periods of time without feeling pressured to go back to a lodge to rest.
Keep in mind it is a sedentary trip (hours on the safari vehicles morning and late afternoon) and your schedule is dictated for you.
Enjoy everything, take advantage of every excursion, etc. We also liked going in our summer and Africa's winter. There were NO bugs, no snakes, and a milder climate.
And finally, to sum it up…
One word is just not possible! Take in the beauty of your surroundings and enjoy every single minute you are there!
Channa Beth and Stephen B