Getting back to Botswana  in June of 2021 was magical. Along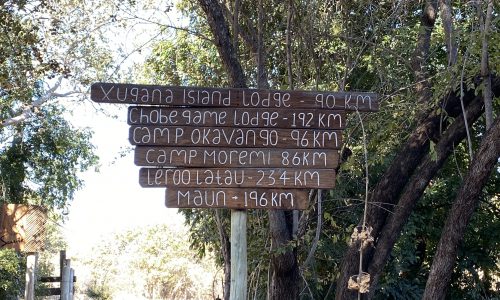 with the rest of the world, I spent a lot of time at home in the past year, so when the opportunity arose to spend a week exploring Desert & Delta's safari camps across Botswana, I was keen to volunteer and represent African Portfolio. 
I was happy to experience United Airlines new non-stop service from Newark to Johannesburg and felt very comfortable and safe with all the protocols in place. I boarded the flight with my negative PCR test in hand and kept my mask on throughout the flight, except for meals (I may have savoured my in-flight meals more than usual).  
My arrival in Johannesburg was smooth and I was happily settled into my hotel room (having had my temperature taken twice). After a good night's sleep it was onto Botswana – where a follow-up rapid PCR test was conducted on arrival. 
My itinerary began at Chobe Game Lodge, whose unique
location inside the park allows for a head start on morning game drives and less boat traffic on the sunrise and sunset cruises, all wonderfully led by the team of women guides.  The area is home to some of the largest concentrations of elephant in Africa and time on the river highlights this. We enjoyed spectacular views of the elephants coming to the river in their hundreds to drink and play.  The lodge is a larger property, with a beautiful, almost North African aesthetic, and a colorful history (Elizabeth Taylor and Richard Burton were married here the second time around). It is the perfect soft entry to safari and is featured on our Untamed Botswana itinerary.  
We continued on by air to Savute Safari Lodge,
a lovely property overlooking a very busy waterhole.  It's located on the southern edge of the Chobe ecosystem, which means you see more elephants in addition to excellent general game viewing. The area is also home to the Marsh pride of more than 20 lions, and we were fortunate to encounter them after their afternoon naps.  The lodge has multiple public areas for relaxation, and dining, in addition to the spacious suites, whose large, shaded decks (with views towards the waterhole and dry riverbed) are perfect for 'armchair' game viewing between game drives.   We also had the opportunity to visit the local rock paintings and enjoy our morning coffee under one of the iconic baobabs in the area. 
Our journey then took to us to Botswana's Okavango Delta, a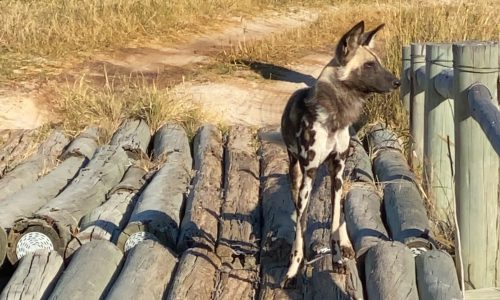 UNESCO World Heritage Site, whose mineral rich, seasonal floodwaters are a magnet for wildlife. Safari activities often include water-based activities, such as boating or mokoro, in addition to game drives.  Camp Okavango and Xugana Island also offer bush walks, an activity I would absolutely recommend, giving guests the opportunity to learn more about tracking, plants, and smaller animals. There's a definite thrill to walking through the bush. Camp Okavango has also premiered their star bed, offering guests a night under the stars.
We had the opportunity to see the Delta by helicopter and
enjoyed seeing the waterways, islands and wildlife life from above, as the sun set over another perfect Botswana day. 
Our time in the Delta concluded in the wildlife rich Moremi Game Reserve where game drives and boating are enjoyed by guests at Camp Moremi and Camp Xakanaxa. We spent our final night in the Meru style tented accommodation at Xakanaxa – the camp is well laid out with two pool areas and lovely views of the lagoon. Coming across a small pack of wild dog on the hunt was a thrilling end to our time in this diverse ecosystem. 
Our last few days in Botswana were spent at Leroo La Tau and its
spectacular location overlooking the Boteti River, home to Africa's 2nd largest zebra migration, which passes through the area between July and September every year.  The rooms are spacious, with large bathrooms and glass frontage facing the river, providing the perfect spot for watching the sunrise, which I did the following morning while enjoying a lovely cup of tea as the birds came awake around me.  In addition to boating, we participated in game drives in the Makgadikgadi Pans National Park. Other activities on offer include a cultural excursion to the local village and a day trip to Nxai Pan (with an optional overnight under the stars) for guests staying for 3 nights. 
Thank you to our colleagues at Andrea Hugo Associates and Desert & Delta for including me on this adventure. If you are ready to begin planning your trip to Botswana, please call us on (800) 700-3677 and speak to one of our safari specialists.