If you're visiting Rwanda to see the mountain gorillas you're likely to have at least one night's stop-over in the capital, Kigali. There's a real buzz here, of an optimistic, young city on the brink of discovery by the wider world. It's accessible, modern and clean in a progressive way – non-biodegradable plastic has been banned since 2008 – and considered to be the safest city on the continent.
There's also an easy-going café culture and a booming restaurant and arts scene, as befits a country where more than half the population is under 35. What's more, the city has a really attractive setting, surrounded by rolling green hills.


The boutique Heaven Restaurant & Boutique Hotel has been part of the local scene since it opened in 2008, and the weekend brunch buffet is popular with expats, tourists and locals alike. That's not all, though – one of the best things about Heaven is the commitment shown to vocational training and employment for young adults shown by its owners, Josh and Alissa Ruxin.
Originally hailing from San Francisco and drawn to Rwanda by their work in the medical field, this husband and wife duo wanted to make a real difference when it came to helping the country rebuild itself after the genocide in 1994. They set about creating Heaven with the idea of teaching locals cooking and hospitality skills, and the entire property is solar-powered too.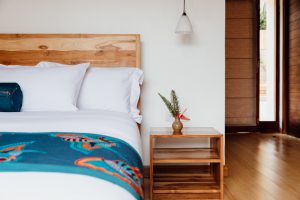 They haven't stopped there, either – The Retreat opened in January this year and is the first luxury hotel in Kigali. According to Alissa Ruxin, "While the gorilla region has many, such as Wilderness Safaris Bisate and The One & Only, Kigali only had the large corporate hotels such as Marriott and Radisson. We wanted to create a new offering that would provide unique, intimate and local Rwandan experiences for visitors to Kigali."
Designed by Italian architects and built by local craftsmen, there's a focus on wellness here, with a gym, a spa and a heated saltwater solar-powered pool, plus a range of treatments. "I come from a background in public health," says Alissa, "So this is coming back to my roots. Incorporating wellness into The Retreat allows visitors to enjoy spa, sauna, meditation and healthy menu options during their stay."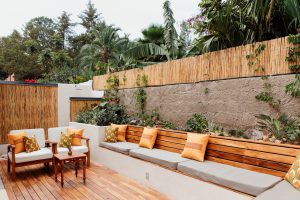 There was also a need to cater to the increasing number of visitors coming to Kigali – and encourage them to stay longer. "We believe the longer visitors stay in Rwanda, the better for the country, as tourism boosts the economy. We have developed unique experiences to highlight the best Kigali has to offer: culinary tours with private cooking classes, art and fashion tours, neighborhood walking tours, artisan workshops, and traditional dance performances."
What does Alissa think is a must-do experience in Kigali? "Our culinary tour takes visitors to a local farmer's market and a Rwandan milk bar, then returns to our hotel for a private cooking class highlighting local Rwandan dishes, followed by lunch."
Are you intrigued by the idea of visiting Rwanda? Find out more about our gorilla safaris in Rwanda  or call us on +1 (800) 700-3677.