So far it looks like 2020 will be a year to remember, and one we soon hope to forget…   However, we believe that challenges also provide opportunities and so we have been using this 'quiet time' to plan for future travel. We can guarantee that the solace, beauty and magic of a safari is the perfect antidote to spending months trapped at home.  As some safari destinations in Africa slowly begin to ease the restrictions imposed by the coronavirus pandemic, we imagine that your thoughts (as ours) are drifting to adventures that lie ahead.
We have been busy creating several "dream safari" itineraries which we hope will inspire you to plan your future escape. We are highlighting a few of those below. Please do check out all our sample itineraries, and know that we customize each and every safari for our clients, so don't hesitate to get in touch to start planning your vacation today.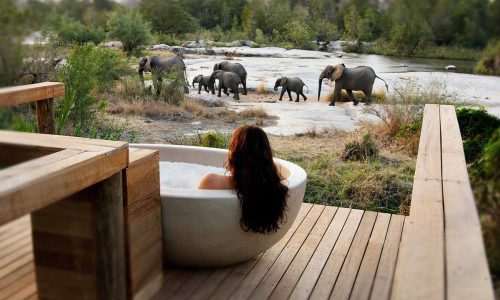 Exclusively South Africa – The itinerary begins with 3 nights at Ellerman House in a private villa, offering a delightful oasis after busy private tours exploring the City and Cape Point Peninsula. Next stop is Franschhoek with 3 nights in a private manor and a full day private tour with exclusive wine-tastings included.   Finally, the itinerary concludes as you journey to the  Sabi Sands where you will spend 3 nights tracking down the Big Five. You'll stay at Londolozi Private Granite Suites, and enjoy game drives, sundowners, walks and much more.
Southern Tanzania – Explore some of Tanzania's remote wildlife areas and the opportunity to enjoy a quieter, traditional safari experience in an untamed part of Africa.  This 12 day itinerary includes Ruaha, Tanzania's largest national park, home to 10% of Africa's lions and the region's highest population of elephants, in a landscape dotted with baobabs, palm trees and kopjes.  Your next stop will be Katavi, where you are likely to see large animal herds, including Cape Buffalo,  zebra, wildebeest,  giraffe, and elephant as well as mud holes packed with hundreds of hippos during the dry season. The itinerary ends in the Selous Game Reserve, roughly three times the size of the Serengeti with a fraction of the tourists. Here you can take walking safaris, boat-trips and indulge in some private fly-camping.
Rwanda, Land of a Thousand Hills – Spend 12 nights exploring the best Rwanda has to offer, starting with a night in Kigali and a tour of the city. The following day, you travel to Rwanda's Akagera National Park, home to the country's savannah-adapted species as well as crocodiles and hippos wallowing in the park's watery basins. Your adventure continues as you journey south, with a stop at the King's Palace, to Nyungwe, a vast area of mountain rainforest, and home to owl-faced and colobus monkeys as well as Rwanda's chimp population.  You'll spend a morning trekking chimps through the forests.  A short drive the next day will bring you to the shores of Lake Kivu for a relaxing overnight. You will spend the final 3 nights of your itinerary in Volcanoes National Park. There, in the same rainforest that Dian Fossey had her experiences with Gorillas, you will get up close and personal with the rare mountain gorilla.