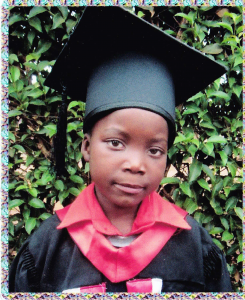 We don't often talk about the charities we support because we don't feel it's necessary to saddle you with our philosophies and dreams for a better Africa. Our goal at African Portfolio is to create an unmatched, personalized travel experience for every client, on every trip. If our safari has been a life-changing event for you, we know how you feel. If your trip with us has moved you to help others change their lives for the better, we can't be more proud. If we have helped create memories that stay with you for a lifetime because your trip was so much fun, that's great. No other baggage required.
But as we work to make your safari dreams come to life, we are very cognizant of the impact our business has on the everyday lives of ordinary people who work on the ground, The tourism industry is a major provider of jobs and services throughout Africa, often in areas that would otherwise struggle to find employment opportunities. It has been our privilege to work in this industry and to be motivated by constantly striving to improve our relationships with our friends and colleagues all over Africa. We are very serious in choosing who we work with to make sure they share our support of local communities, the environment and wildlife protection. Diane (owner of African Portfolio) has also gone one step further, and has been supporting community efforts in education in Harare, a city she calls home for 6 months of every year.
We thought it would be interesting to share the story of Kasipiti with you, so you can feel good about being a large part of its success!
Kasipiti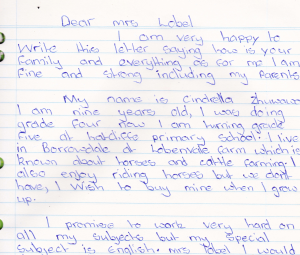 Kasipiti is the name of the organization Diane founded in 2011. Kasipiti roughly translated means "renewal" or "spring growth" in Shona (one of Zimbabwe's main languages). African Portfolio has always made it a practice to donate to our colleagues' non-profit efforts in Africa, through organizations such as Children in the Wilderness, the Africa Foundation, Sekolo Projects and Empowers Africa.  In addition we have made a significant contribution in our own neighborhood through donations to the Audubon Society, Greenwich Land Trust, Autism Speaks, Greenwich Point Conservancy and Kids in Crisis.  But over time, it became more apparent to Diane as she watched the Zimbabwe economy falter and the education system fail ordinary Zimbabweans, that there was an immediate and direct need right on her doorstep. Diane knew she could make a big impact by directly sponsoring and supporting children in her  local community of Borrowdale.
Not long ago, Zimbabwe was the envy of the continent with one of the highest literacy rates in Africa and over 90% of young children enrolled in schools. With the economic collapse in 2008, many schools shut down as teachers were not paid, and schools that were functioning became increasingly more expensive. Diane knew that targeted sponsorship of children whom she could follow up with personally, would be an extremely efficient and effective way to really make a difference. Helping families meet the ever increasing costs of tuition, school fees and books, Kasipiti now sponsors the education of dozens of young children and teens.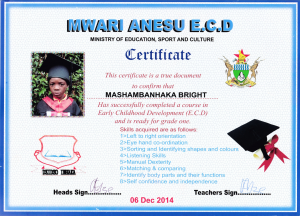 There's no cookie-cutter approach to effective community development. While the focus of Kasipiti is to help Zimbabwe's young generation flourish academically, being responsive to families health needs, and the occasional grocery bill is also part and parcel of being a good member of the community. Kasipiti has grown organically from the start, and that's what has made it effective. Every individual has different needs. One of the first girls to benefit from sponsorship is Hazel who suffers from muscular dystrophy and she continues to thrive at St Giles, a school for special needs children.  In 2015 Kasipiti was proud to see 3 of our sponsored teenagers graduate from secondary school and with our help will now undertake the next step in their lives, learning employable skills, at trade school.
We hope all of you as clients and friends of African Portfolio will continue to support our efforts and take joy in knowing that your trip has helped us help others. If anyone would be interested in learning more, or wish to visit with the children we sponsor, just let us know!