Travel insurance is a boring topic, but it's a vital part of planning a safari, and we are experts at that! Because safaris take place in rather remote locations, clients of African Portfolio are covered for emergency medical services and/or evacuation transportation while on safari. We also encourage all our clients to purchase additional trip cancellation/interruption insurance. Here are some tips to help you decide on what insurance coverage you may wish to get before you go on your African safari.
Trip Cancellation
Because planning a safari requires a decent amount of pre-planning time (we recommend you start at least 6 months – 1 year in advance) as well as an upfront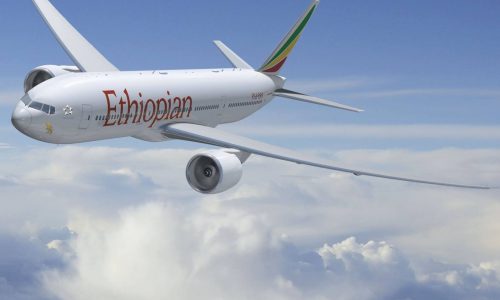 financial investment, it's important to get an insurance policy that covers trip cancellation. Who knows what may happen in 6 months; life is always surprising so it's best to be on the safe side. If your airline will refund part of your ticket upon cancellation, calculate the part that will not get refunded as your trip cost when figuring out your insurance coverage. If you think your job may interfere with your planned trip, then add cancellation protection for "business reasons" to your policy.

Medical Emergencies/Evacuations
Medical emergencies, if they arise while you are on safari, are likely to require some air transportation which gets costly. Keep your insurance carrier's number on hand while traveling. Should an emergency situation arise, call them first if possible. They will often have specific emergency measures and service providers in place and will help make all the necessary arrangements for you. If you make your own arrangements without consulting them though, all your out-of-pocket costs may not necessarily be covered.

Best Time to Get Travel Insurance?
It's best to purchase your travel insurance as far in advance as possible. Pre-existing medical conditions are usually not covered if you buy the insurance more
than 14 days after your initial payment, and if you think you may need to cancel for business reasons, you will also need to purchase the insurance within 14 days. So it is just generally "good practice" to make that extra investment in insurance at this stage. We recommend you do so when you put down a deposit for your safari. You're filling out lots of paperwork anyway so it's easy to do it all at the same time while the details are fresh in your mind.

COVID-19
Most trip-protection policies won't refund you for cancellation of an upcoming trip because you are afraid to travel due to Covid-19. But there are plenty of other reasons to insure your trip; you might get a partial refund if your policy includes trip interruption coverage and you fall ill while traveling (this is currently covered by Allianz, African Portfolio's recommended insurance provider), or if you have to return home earlier than expected, depending on the circumstances.  For more details, read our updated discussion on Travel Insurance on our website.
More Travel Insurance Tidbits to Keep in Mind
A basic travel insurance plan will generally cost about 5% – 10% of the value of your trip (depending on your age)
Children under 18 are usually covered under their parent's policy at the time of purchase.
Read the fine print and call the insurance company with questions.
If you need to use your medical benefits, call the insurance company to make sure you are covered and get advice on which doctor/service they expect you to use.
Some credit cards carry travel insurance policies, but you have to use the card to pay for your trip and you MUST double check to see what they cover; they are masters of disguise, just remember nothing is free!
Most insurance companies will reimburse you for costs you incur during your trip, like a doctor's visit. So keep your receipts. If something gets stolen, make sure you get a local police report that lists the items clearly.
As mentioned above, we're not insurance experts but we have some experience with clients who have had to use policies in the past, so don't hesitate to contact us with questions if you are booking your trip with us. We generally recommend the classic travel insurance plan through Allianz.
More Practical Tips: Tourist Visa Advice l Staying Healthy on Safari l When to Plan Your Safari