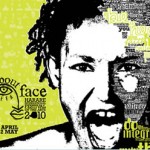 Diane is in Harare and thoroughly enjoying the annual International Festival of the Arts. It's a very well organized festival that has been getting rave reviews since it started in 1999. The festival was founded by Manuel Bagarro, who by day is actually a concert pianist living and working in New York city. It's a wonderful six day celebration of visual arts, song, dance, street performance and spoken word. Diane's been busy attending daytime programs as well as the CABS Opera Gala a few nights ago. Salif Keita will be performing on Sunday, and other acts include: Xalam (from Senegal), José González (international singer-songwriter), Emeline Michel (international star from Haiti), the London Festival Opera, and many more.
The Harare International Festival of the Arts is just one of many world class cultural festivals held in cities across Africa. They attract talent from all over the world as well as showcasing local artists. In many cases it's the only time local artists and musicians get a chance to perform in front of a large audience and have access to decent equipment. In the case of Harare, and other cities that have struggled, it's a very positive and unifying occasion, something to celebrate and be proud of.
Upcoming Festivals in Africa
Some of the bigger festivals are worth planning a trip around, but often you can just get lucky and stumble upon a true gem by chance. Here's a quick list of what is coming up in the next few months in several African countries where we offer trips to. It's worth spending an extra day or two to check out some performances.