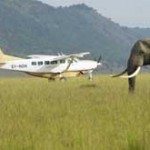 One of our favorite Kenyan destinations, the Lewa Conservancy was recently included as an extension of the Mount Kenya UNESCO World Heritage Site. UNESCO World Heritage Sites are nominated because of their outstanding universal value. Lewa also happened to be where Prince William proposed to Kate, and we all know the Royals have good taste when it comes to vacationing in Africa!
UNESCO World Heritage Sites are selected based on a variety of criteria including: outstanding natural beauty and biodiversity, unique cultural value; and outstanding examples of unique historical settlements …(see full criteria list). It should not surprise anyone then who has enjoyed a safari with us, that there are no less that 129 World Heritage Sites in Africa, spread through 37 different countries. We know this reflects how rich Africa is, not only in its fauna and flora, but also its history and culture.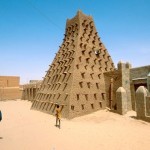 Popular UNESCO World Heritage Sites
There are some UNESCO Sites that are very famous and if you planned a safari in East Africa, you would likely include the Serengeti and the Ngorongoro Conservation Area — which are both World Heritage Sites. In Southern Africa we often recommend a trip to Victoria Falls, also on the esteemed UNESCO list. There are sites you may have heard of, but are unlikely to get to, such as Timbuktu in Mali, or the Meroe Pyramids in the Sudan. We also offer trips to Egypt and Morocco that include a large number of World Heritage Sites: the medinas of Fes, Marrakech, and Meknes, and of course in Egypt: Medieval Cairo, Abu Simbel and Thebes.
Lesser known, yet equally fascinating World Heritage Sites in Africa
We thought it would be fun to highlight a handful of World Heritage Sites that our clients could easily combine with their safaris. So for those of you interested in delving deeper into the culture, unique nature and history of the countries you are visiting, we would highly recommend adding some of the following destinations to your itineraries:
If You're in Southern Africa…
Robben Island — Nominated for its historical significance as a witness to the triumph of democracy and freedom over oppression and racism. Robben Island is wonderful to combine with a visit to Cape Town. Tours are often led by ex-political prisoners who were interred along with Nelson Mandela, really adding to the poignancy of your visit.

Cape Flowers and Fynbos — Several areas in Western and Eastern Cape have been designated World Heritage Sites based on the fact that they represents less than 0.5% of the area of Africa but are home to nearly 20% of the continent's flora. The outstanding diversity, density and endemism of the flora are among the highest in the world. In spring, the flowers are utterly breathtaking and carpet the area as far as the eyes can see. A day drive through the "floral route" is something that should not be missed.
iSimangaliso – (also known as the St Lucia Wetlands) — The iSimangaliso Wetland Park is one of the outstanding natural wetland and coastal sites of Africa. It includes a wide range of pristine marine, coastal, wetland, estuarine, and terrestrial environments which are scenically beautiful and basically unmodified by people. These include coral reefs, long sandy beaches, coastal dunes, lake systems, swamps, and extensive reed and papyrus wetlands, providing critical habitat for a wide range of species from Africa's seas, wetlands and savannahs. This is your chance to see turtles and flamingos in South Africa. Combine a visit with some of the KwaZulu national parks, or some hiking in the Drakensberg Mountains (another World Heritage Site) and you have the makings of a perfect vacation beyond the traditional Kruger and Cape.
Mana Pools (Zimbabwe) — Taking a canoe trip down the Zambezi is truly an experience of a lifetime and can easily be combined with a visit to the Victoria Falls (see our Adventurer Tour). The Mana Pools are located on the lower Zambezi River where the flood plain turns into a broad expanse of lakes (the "pools") after each rainy season. As the lakes gradually dry up and recede, the region attracts many large animals in search of water including elephants, buffalo, leopards and cheetahs. An important concentration of Nile crocodiles is also be found in the area. If you want to do a World Heritage Tour of Zimbabwe, you can make it a threesome by including the Great Zimbabwe National Monument, the capital of the Queen of Sheba, according to an age-old legend, and a unique testimony to the Bantu civilization of the Shona between the 11th and 15th centuries.

Twyfelfontein (Namibia) and Tsodilo (Botswana) are both wonderful sights to view thousands of bushman cave paintings dating back 6,000 years or more. If you're in the Kalahari or traveling through Namibia, and wish to explore these unique areas to take a break from animal watching, there are some unique camp sites and lodges to stay at. The guides are tremendously knowledgeable and will be pleased to tell you all about the history of the caves and the bushmen culture that is under threat today.
If You're in East Africa …
Lamu Island (Kenya) and Stone Town (Zanzibar) — The rich history of the Swahili Coast really comes to life in both Lamu and Stone Town. They are easily combined with a relaxing stay at a number of boutique hotels and resorts close by. Lamu is the oldest and best-preserved Swahili settlement in East Africa Built in coral stone and mangrove timber, the town is characterized by the simplicity of structural forms enriched by such features as inner courtyards, verandas, and elaborately carved wooden doors. Lamu has hosted major Muslim religious festivals since the 19th century, and has become a significant center for the study of Islamic and Swahili cultures. Stone Town retains its urban fabric and townscape virtually intact and contains many fine buildings that reflect its particular culture, which has brought together and homogenized disparate elements of the cultures of Africa, the Arab region, India, and Europe over more than a millennium.

Selous Game Reserve — A vast wilderness that is easily comparable to the Serengeti with the sheer number of animals present, but with a fraction of the tourists. Large numbers of elephants, black rhinoceroses, cheetahs, giraffes, hippopotamuses and crocodiles live in this immense sanctuary, which measures 50,000 km2 and is relatively undisturbed by human impact. The park has a variety of vegetation zones, ranging from dense thickets to open wooded grasslands. Some of the luxury camps in the Selous offer a truly unparalleled safari experience, ask us about some of our favorites!
Bwindi Impenetrable Forest (Uganda) — Home to almost half of the world's mountain gorilla population, Bwindi represents a conservation frontline as an isolated forest of outstanding biological richness surrounded by an agricultural landscape supporting one of the highest rural population densities in tropical Africa. Community benefits arising from the mountain gorilla and other eco-tourism may be the only hope for the future conservation of this unique site. Your tracking permits and gorilla safari will benefit continued conservation efforts here. The bird life, trees and ferns are also spectacular and can be enjoyed on hikes through the forest.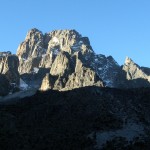 Kilimanjaro National Park and Mount Kenya National Park — Snow-capped peaks on the equator and tremendous trekking possibilities offer a valuable opportunity to stretch your legs and breathe in some mountain air. Kilimanjaro is much more popular than Mount Kenya as a trekking destination, so Mount Kenya is perfect for serious hikers who wish to get off the beaten track. Of course if you wish to reach the roof of Africa, a Kilimanjaro trek is the way to go. Prefer mountain views, to conquering peaks? There are lots of wonderful lodging options in both areas, easily combined with a safari.
Contact us for further information on how to include some of these UNESCO World Heritage Sites in your custom safari itinerary!