The Festive Season in Africa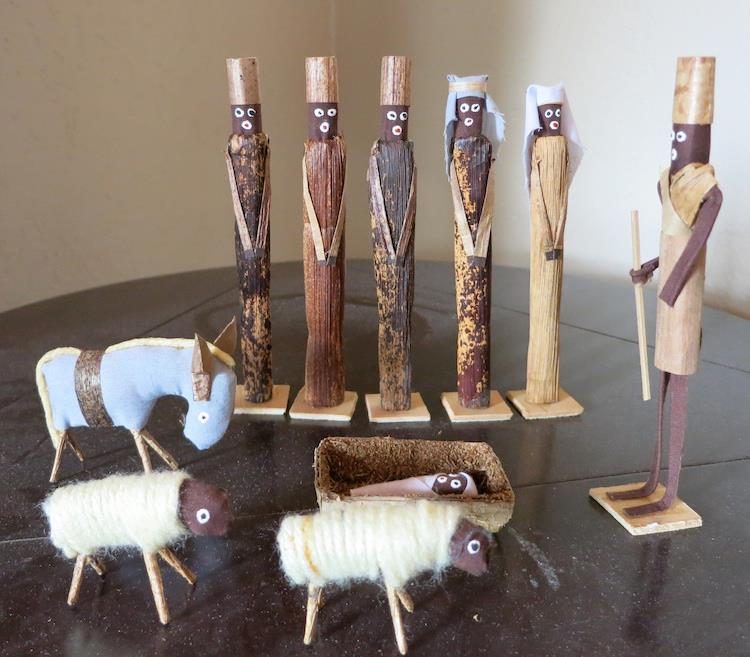 If you plan on spending the December holidays in Africa, here's what you can expect to enjoy on the festive side of your trip. Remember to book your trip at least a year (if not more) in advance as everyone gets vacation this time of year and local travel is at its peak!
Christmas …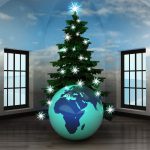 There are approximately 350 million Christians in Africa and Christmas is widely celebrated throughout the continent. You'll hear carols blaring out from supermarket speakers, and churches near and far. Meats are roasted, gifts are exchanged and family visits made. Kwanzaa is not celebrated in Africa, as it's an African-American holiday. And unless you're enjoying a retreat in Morocco's Atlas Mountains, it is highly unlikely you will witness a white Christmas. Quite the opposite in fact, it's summer time in East and Southern Africa. Beaches will be packed out; Santas with fake beards will be sweating in their red suits; palm trees and acacias will be strung with christmas lights; barbecues will be a-blazing. 

Those who can afford it will generally give gifts at Christmas, but the holiday is not nearly as commercial as it is in Europe or the Americas. The emphasis is more on the religious aspect of celebrating the birth of Jesus and singing in church. If gifts are exchanged in poorer communities they usually come in the form of school books, soap, cloth, candles and other practical goods.

In most countries Christmas is a public holiday and people take the opportunity to visit friends and family. Don't expect to find shops or public enterprises to be open, although safari lodges, restaurants and vacation spots will likely operate as normal (and be busy). In East Africa goats are quickly snapped up at the local markets and roasted on Christmas day. In South Africa the sun is hot and the beaches are full of families enjoying braais (bbq's) or traditional Christmas dinners with paper hats, mince pies, turkey and plum pudding (a vestige of the British colonial legacy.) Zimbabweans make sure there's plenty of bread, jam and tea to eat along with their goat meat.
How to Say Merry Christmas
In Zimbabwe: Merry Kisimusi
In Zambia: Kristu akhale ndi inu munyengo ino ya Christmas (Nyanja)
In Rwanda: Noheli nziza numwaka musha muhire
In Botswana: Masego a Keresemose
In South Africa: Afrikaans (South Africa) Geseënde Kersfees , Zulu (South Africa) Sinifisela Ukhisimusi Omuhle, Xhosa Ndikunqwenela imini yozalwa kajesu emnandi
In Lesthoto: Matswalo a Morena a Mabotse
In Tanzania & Kenya: Kuwa na Krismasi njema (Kiswahili)
In Egypt: Colo sana wintom tiebeen
New Year's …
New Year's Eve is celebrated in many communities across Africa. In most African cities, hotels and bars will be full of party goers celebrating the New Year. Every country in Africa enjoys a public holiday on January 1st, regardless if they celebrate their traditional New Year on that day.  South Africa is one of the best places to celebrate New Year's Eve if you like big parties. The  Victoria and Alfred Waterfront in Cape Town hosts one of the country's biggest bashes with fireworks, music, dancing and more. Once you've finished parting, don't forget to check out the big  Minstrel Carnival on New Year's Day.
Johannesburg used to celebrate the New Year by firing gunshots and throwing fridges off balconies, but that appears to be under control now. Instead you can usually head downtown to the Mary Fitzgerald Square in Newtown and party the night away with 50,000 of your friends and carnival troupes. You can also head to any of Johannesburg's numerous nightclubs and bars that will all have big nights planned.
If you are on safari, the lodges and camps will throw special parties, often complete with hats and noise makers courtesy of their colonial forebears! You may want to skip the morning game drive on the 1st!
Leave A Reply