Staying Healthy on Safari
The list of diseases and other health hazards you can potentially encounter while traveling in Africa take up several chapters in every guide book. It can be a little daunting even if you are not a hypochondriac. The key is to be smart and also realistic about your risks. A disease like ebola is a scary prospect, but your chances of getting it while on safari is on a par with getting struck by lightning. Obviously there are precautions you need to take when planning a safari in Africa that you don't necessarily need to consider when taking a winter break in the Caribbean. Here are some health tips we share with our clients, but do make an appointment with a travel clinic for the latest health updates.
Vaccinations
Vaccinations can be a little painful and even expensive, but they are essential for many safari destinations. Make sure to make an appointment with your local travel clinic a few months before your departure date as some vaccines come in a series.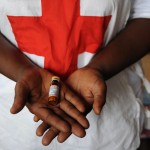 Not every vaccine is necessary, but for several safari itineraries a yellow fever shot is mandatory. Recent outbreaks have made it an entry requirement for several countries including Tanzania, Kenya, Zambia and South Africa — if you are arriving from a country where yellow fever is present. For example, clients combining a safari in Kenya with a beach vacation in Zanzibar, need to have proof that they have been vaccinated against yellow fever. The same goes for people wishing to combine a gorilla trek in Rwanda with a visit to Cape Town. The vaccination is valid for life, and absolutely worth it to see more than one great destination in Africa.
Basic vaccinations you may have had as a child will also be recommended including Tetanus, Diptheria, Hepatitis A and B. Check with your local travel clinic since certain vaccines are more important than others depending on the time you plan to spend, and where you are traveling to in Africa. Many vaccines are valid for several years, so the more often you go on safari, the more mileage you get out of them. The perfect excuse to book your next trip quickly!
Avoiding Malaria
Your chances of contracting malaria are slim while you're on safari. Firstly, the malaria parasite requires a human host in order to complete its life cycle and in most cases, safari camps and lodges are situated in remote, unpopulated areas. Secondly, the mosquito that transmits the disease is active during early evening and at night, so by taking basic precautions, your risk is small. Precautions include wearing a mosquito repellant with DEET, covering your wrists and ankles by wearing appropriate clothes, and by sleeping under a mosquito net at night.
To reduce you chances of contracting malaria even further,
take a course of malaria prophylactics. Your travel clinic can help prescribe the most effective course for the areas you will be visiting. It's best to take the pills at night to avoid any potential side effects, the most common one being slight nausea. Note that malaria transmission is at its highest during the warmer and wetter months of November through to April. From May through to October the risks of acquiring malaria are reduced. So if you are unable to take malaria pills due to pregnancy or other health risks, this may be the best time to go on safari for you.
Upset Stomachs and Sunburn
While it's rare for any of our clients to contract malaria or something equally serious, the most common health related annoyances we hear about include stomach upsets and sunburn. One of the joys of traveling is trying local foods, but sometimes the different oils and/or spices can make this troublesome later on. All our lodges and camps have excellent chefs and are careful about using clean water. But even so, a little bottle of antiseptic gel is very handy for washing hands before a meal and a couple of tums or anti-diarrheal tablets are good to have on standby.
The sun is stronger the closer you get to the equator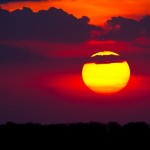 and you will find it more difficult to avoid sunburn unless you wear a hat and sunblock at all times. Most safaris have a mid-afternoon break where it's very tempting to have a snooze by the pool, so just be vigilant and protect yourself from the rays.
For insect bites, scrapes and colds all camps and lodges have basic first-aid kits. Our favorite safari camps tend to be those that offer the most exclusive safaris and are by nature remote. So if you have pre-existing conditions, or medicine that needs to be refrigerated, you need to let your safari consultant know at time of booking. At African Portfolio, we include a basic insurance package for every US based customer on all our trips. Do ask us about coverage details before you go ahead and shop for your own insurance.
More expert tips on preparing for your safari….
Leave A Reply