Family Safari for those with a Passion for Community and Conservation in Zimbabwe's Pristine Wilderness Areas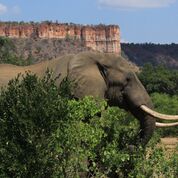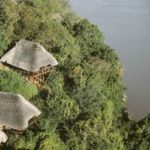 If you are looking for a truly authentic family adventure and well off the beaten track, then we have an excellent option for you! A 7 day immersion into the heart of Zimbabwe's Gonarezhou National Park, staying at two different lodges/camps – Chilo Gorge and Mahove semi-permanent luxury camp site. This is a very hands-on and proactive adventure, with the aim of educating families about the wilderness and wildlife of Africa, as well as introducing them to some of Zimbabwe's local tribes. The National Park was founded and developed in this spirit of co-existence between community and wildlife, by one of Zimbabwe's foremost conservationists Clive Stockil. You may run into Clive while staying at Chilo Gorge!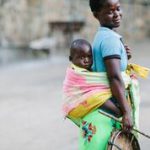 The week long trip will not only offer an adventurous education, but also help to foster a strong understanding of some of challenges conservationists face, as well as demonstrate why local community participation is such a key component for any successful conservation initiative.
Through the course of the safari, as well as studying the fauna and flora, guests will try their hand at some of the many survival techniques and skills that the local tribes have used for generations. No day is alike, but a typical day will look something like this …
Picnic Breakfast at Machanu Pan
Explore Save south bank, including the Save / Runde confluence, and walk up to Spraggon's view point.
Game drive on the way to the Lodge, arriving in time for lunch.
The afternoon will be spent visiting the Jamanda Wilderness area, to both enjoy the wildlife
but also interact with the villagers who manage this conservation initiative
As guests return to the lodge, we will pause for sundowners on the sandbanks of the Save
river, where Shangaan dancers will provide entertainment.
3 course dinner and drinks at the lodge
Overnight at Chilo Gorge Lodge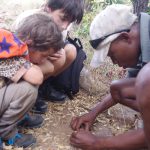 The tour leaders Gary Douglas and Jonathan Francis (D&F Safaris) are Zimbabwean qualified professional guides. They are extraordinarily well equipped with a combination of personal qualities and attributes
that puts them at the very top of their profession in Africa. Their detailed knowledge of a very
broad spectrum of the wild places and wild creatures of Africa, combined with boundless
enthusiasm for their subjects is world class.
Contact us for a detailed itinerary and pricing for 2017
Leave A Reply