African Portfolio Comings and Goings …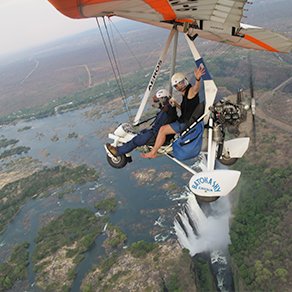 It's been a busy time in our little Connecticut office. We are getting lots of clients ready for their summer adventures in Africa, and we've also had to say goodbye to our dear colleague of 17 years, Yvette De Vries. Many of you know Yvette, she was our most public face as she represented African Portfolio at many travel shows and events. Anyone who saw her present at these shows, or benefited from traveling on one of her curated trips, will have appreciated her amazing expertise in all things related to enjoying a safari in Africa. So it is with a dash of sadness that we waved goodbye, but we are happy she gets to pursue a new chapter in her career as Managing Director, Africa for JG Black Book. Unfortunately it means she steps away from planning trips for you, but luckily we still get to see her as she travels the country in her new marketing role! Anouk who has worked alongside Yvette in various capacities for almost a decade will take over her existing clients and make sure their trips run as planned!
From Diane…
"After 16+ years at African Portfolio, Yvette's departure has certainly been bittersweet.   Over our many years of working together, Yvette was more of a partner than an employee and has contributed in numerous and significant ways to our success.  Always passionate about her homeland, Yvette shared her first hand experience and expertise with both her clients and the trade, in her role as president of APTA.  She always demonstrated an aptitude and flair for marketing and promotion and pioneered our diverse marketing campaigns over the years.  So it is fitting that she has decided to focus her efforts and talent in that arena.   We wish her continued success and fulfillment as she embraces her challenging new role and we look forward to seeing her next 'on the other side of the table'."
Welcome to Vanessa Hensley!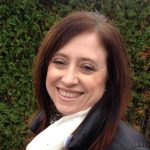 Yvette's departure coincided with our search for a new senior consultant, and we are thrilled to welcome safari planning veteran of over 20 years, Vanessa Hensley. Vanessa hails from South Africa but moved to the US in 1992. She lives in the Chicago area with her husband and two children aged 16 and 11. Vanessa was a senior safari consultant for Eyes on Africa for the past 12 years. Planning custom itineraries for her clients is something she still absolutely loves to do, and we feel very lucky she has landed at African Portfolio. Vanessa has seen and done it all from chimp tracking to gorilla trekking; following the great migration to hiking the dunes of Namibia. Her favorite destinations include Rwanda and Botswana, but all of Africa is close to her heart!
From Diane…
"We are delighted that Vanessa has joined the African Portfolio 'family'!   In just a few short weeks has already made her mark responding to numerous new requests and already has a confirmed booking under her belt!    Vanessa is enthusiastic, experienced, professional, hard working and most of all, thoroughly enjoys working with travelers planning and preparing them for an adventure to Africa.   I hope you have the opportunity to work with her and benefit from her many, many years of designing hundreds of safaris for her valued clients."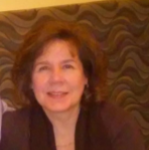 Welcome to Charlene Lott!
And to round out our African Portfolio family news, we also want to formally introduce Charlene. She has been our office manager and sales support consultant for the past 6 months already and we can't believe we ever coped without her. With more than 30 years administrative management experience, all our insurance quotes, flight schedule changes, client information details, invoicing, document prep, and much more are magically getting done with minimal fuss and maximum attention to detail. No doubt being a mother of four and a grandmother of four (almost 5!) has helped her multi-tasking abilities. The only flaw we've discovered is her attitude to cooking "I only have the kitchen because it came with the house", which has had a little impact on the quality of our communal office lunches … Luckily her great sense of humor makes up for it!
From Diane …
"If we could have tailor-made a person for the position of sales support consultant, Charlene would have been the prototype.   She has impeccable attention to detail, is able to handle multiple tasks at one time, knows how to organize and expedite, can manage the competing requests from all of us and does so with a positive and always 'ready, willing and able' demeanor and attitude.   She has quickly become an essential and invaluable part of 'all things African Portfolio.'
Leave A Reply