Marking a Milestone with Travel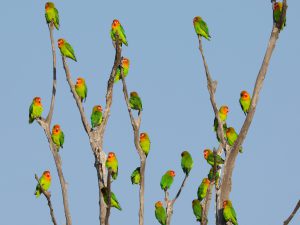 With the holiday season upon us, we are enjoying a hearty discussion around the office about gift ideas.  In the spirit of avoiding too much clutter, the conversation inevitably turns to travel experiences as a fantastic substitute for classic gift giving for many occasions! While we continue to offer fantastic itineraries for honeymooners, anniversary trips and families, to name few, here are other suggestions to consider!
Festive season
Graduation – high school or college
Larger family groups could consider properties offering private accommodation to mark a special event or trip – the benefit of which includes a private vehicle and staff, including guide and chef.  For the ultimate splurge, combine two classic properties, Cottars Villa and Ol Jogi.   I was lucky enough to spend time at each of these special places in May.   You can read more about my adventure here: Victoria's Travels to Kenya
Babymoon
Retirement
Bucket List
Whatever you want to celebrate, we can guarantee that Africa is the perfect, most memorable, adventurous, unique and inspiring place to do it!
Leave A Reply